In this article, we're going to dismantle some common misconceptions about learning a new language, with a focus on Italian. We'll start with a big question: "Is Italian hard to learn?"
Table of Contents
1. Is Italian a Difficult Language to Learn? (Spoiler…the answer is "No")
So, you've finally decided to jump into learning a new language, and your first choice is Italian (a great choice, by the way). Now, with your foot in the door, you're wondering whether Italian is a hard language to learn. 
The short answer here is "No!" Anybody can learn Italian, especially after getting through our quick and definitive guide on how to succeed. And our first piece of advice is this: Independent of your goal, learning a new language is a journey, so have fun with it!
Of course, there are some variables that have an impact on how easily or quickly you're going to master Italian, but the good news is that you'll definitely get there—and you'll have great fun in the process.
First, let's take a brief look at the main factors that affect the way one learns and perceives a new language:
→ predisposition: We all know that learning a language just comes easier to some people than it does for others. They have that something…it's like having a good ear for music or a good sense of direction. But don't worry, even if that might give them a little jumpstart, there are lots of other variables that contribute to one's perceived difficulty of a language.


→ motivation: Whether you were born with a knack for languages or not, being very motivated can help you learn quickly and with ease. Imminent moves to Italy, the prospect of a job abroad, or an Italian boyfriend/girlfriend have always been fantastic motivators!


→ how close your native language is to Italian: of course, if you speak another of the Romance languages (French, Spanish, or Portuguese, for example), Italian will be easier for you because you'll find many similarities.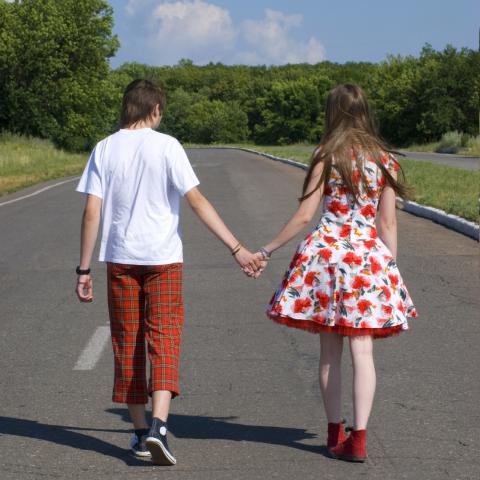 Learning a language is a journey. Have fun with it!
2. What are the Hardest and Easiest Parts of Learning Italian?
But what if you don't speak one of the Romance languages? Is Italian hard to learn for English-speakers?
We have good news: The Foreign Service Institute (FSI) considers Italian to be one of the easiest languages for English-speakers to learn. In fact, they estimate that you just need twenty-four weeks (or 600 hours) to acquire basic fluency. So after that amount of time, you should be able to sustain a simple conversation and get by in various Italian language situations.
Well, in the end, these are just numbers and everybody has a different learning pace and different needs. But that said, let's see in full detail what the easiest and hardest parts of learning Italian are—and what strategies you can use to tackle any Italian difficulty you face.
Let's start with the good news:
3. This is Why Learning Italian is Easy!
Here are a few aspects of the Italian language you can rejoice about as a new learner. 
1 – Pronunciation 
Italian pronunciation is not only beautiful and very musical, but it's also easy! 
Why? Mainly because everything is pronounced the same way it's written, and there are no strange exceptions as there are in languages like English or French. In Italian, there are clear and basic rules to follow, and the most important thing to remember is that every letter is pronounced (except for "h"). In addition, almost every word ends with a vowel, which is what makes the Italian language so beautiful. 
2 – Simple Tricks to Easily Guess the Italian Word
Italian, like all other Romance languages, comes from Latin. It's actually the one language among them that's closest to Latin.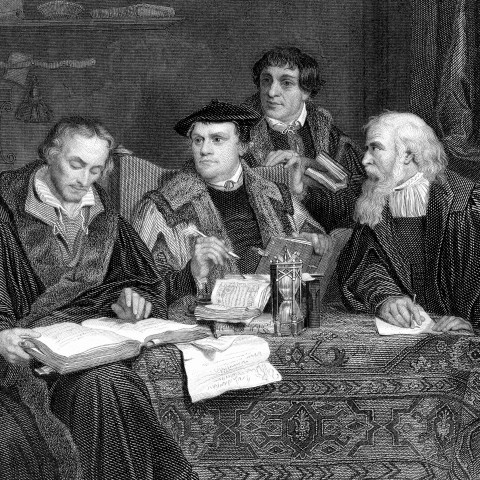 Can I borrow these words? Please…?
Since the Middle Ages, English has borrowed a great number of words from Latin and incorporated them into everyday language. You might not realize it, but there are lots and lots of English words that you use every day that come from Latin. Thus, these words are very similar to the corresponding Italian word.
This means that you can reverse the process and guess the Italian word, starting from a Latin-derived English one. And this process is super-easy because there are simple tricks for translating suffixes (the final part we attach to a word to slightly change its meaning) and getting the correct Italian word every time. 
Let's see how easy it is:
English Ending
Italian Ending
English Word
Italian Word
-ity
-ità
"ability"
abilità
-tion
-ption
-ction
-zione
"station"
"action"
"corruption"
stazione
azione
corruzione
-ly
-mente
"legally"
legalmente
-ism
-ismo
"alpinism"
alpinismo
-ist
-ista
"dentist"
dentista
3 – Do You Know Another Romance Language?
If you've already studied another Romance language, such as Spanish, French, or Portuguese, learning Italian will be much easier for you. Just consider these factors: 
the alphabet is the same (and it's also the same as English's alphabet, by the way)
the vocabulary has a lot in common
the use of some tenses is similar across the board
the concept that everything has a gender remains intact
the concept of agreement also remains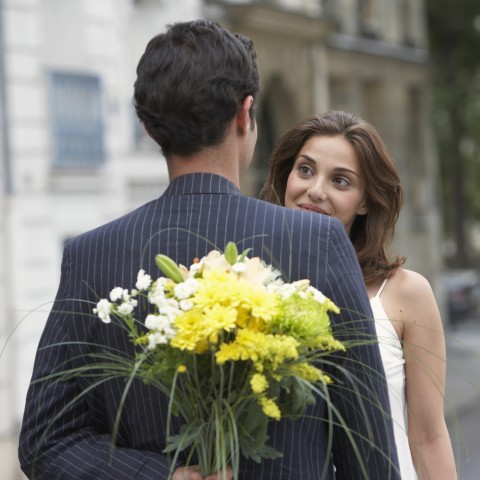 Are you ready for some Romance…languages?
Here are a few examples:
| | | | |
| --- | --- | --- | --- |
| Italian | Spanish | Portuguese | French |
| cantare ("to sing")  | cantar | cantar | chanter |
| dormire ("to sleep") | dormir | dormir | dormir |
| luna ("moon") | luna | lua | lune |
| mare ("sea") | mar | mar | mer |
So, if you know any of the words above, you'll definitely have a much easier time learning Italian than those not familiar with other Romance languages. Knowing another Romance language will give you a great advantage! 
4. Here's Why Italian is Hard to Learn
Like any other foreign language (I'm putting a little stress on the "foreign" part), Italian also presents some challenges to the learner. 
But I'm sure that you'll overcome these challenges with little problem. 
The important thing here is not to become overwhelmed because, with just a little study and practice, things will get much easier for you. Having said that, here are some of the things that make Italian hard to learn for some people, and that require a little more effort on the learner's part.
1 – Everything Has a Gender 
This might drive an English-speaker crazy, but it's quite common in many languages (and not only Romance languages, mind you!). Everything in Italian has an assigned grammatical gender, either masculine or feminine. 
We can all agree that it's hard to make sense of the criteria behind the assigned gender. Why is la sedia ("the chair") feminine, while il tavolo ("the table") is masculine? And if it makes sense that i pantaloni ("the pants") is masculine while la gonna ("the skirt") is feminine, can someone please explain why il vestito ("the dress") is masculine, but la giacca ("the blazer") is feminine?
The good news, however, which you might have already noticed, is that it's not too difficult to guess the gender of a word because the ending generally gives it away. 
If it ends in -o, it's masculine.
If it ends in -a, it's feminine.
2 – Everything Has to Agree 
Once you've gotten the hang of word gender, you have to start paying attention to all the other elements of the sentence that need to agree with it: articles, adjectives, past participles, etc.
It might seem like a lot of work at the beginning, but it's actually quite automatic after a while. You just remember that most of the ending vowels must be the same (unless it's one of those names or adjectives ending in -e):
L

a

mi

a

bell

a

cas

a

è spazios

a

e colorat

a

(ma mi è costat

a

carissim

a

).
"My beautiful house is spacious and colorful (but it cost me a lot)."
3 – Double or Nothing!
For a non-Italian speaker, it's always a bit difficult to hear the difference between a single or double consonant. They are very frequent in the Italian language, and sometimes missing the double can change the meaning of a word. For example:
pane ("bread") vs. panne ("breakdown")
cane ("dog") vs. canne ("canes")
copia ("copy") vs. coppia ("couples")
But even if it appears that only Italians are able to hear the difference, and they immediately know if it's one or the other, this is a minor mistake. One that we can all live with!
4 – The Subjunctive (And How to Survive Without It)
Many Italian students consider the subjunctive a true bestia nera (literally "black beast," referring to something nightmarish, something that everybody is afraid of). 

This is mainly due to the fact that it's virtually nonexistent in English. And besides, the rule on how to apply it isn't always crystal-clear. Basically, the subjunctive is used to express subjectivity, uncertainty, doubt, will, desire, etc. The subjunctive is very often introduced by the conjunction che ("that").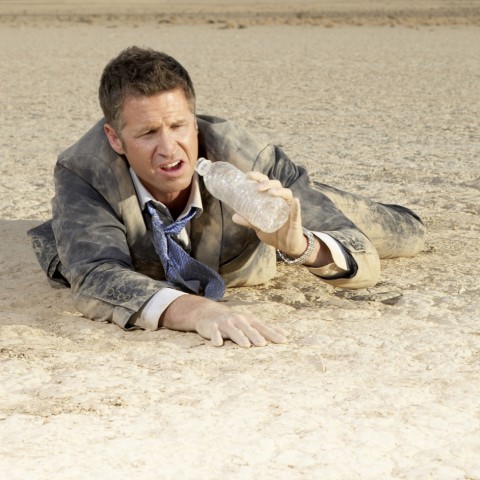 I bet he needs a Subjunctive Survival Kit!
But don't worry! Even in this case, there are little tricks you can implement to make life easier, such as:
Learning a few prefabricated sentence patterns:

Credo che sia giusto. ("I think it's fair.")
Penso che tu abbia ragione. ("I think you are right.")
Bisogna che i ragazzi si sveglino presto. ("It's necessary that the kids get up early.")
Learning the little tricks to avoid using the subjunctive altogether! 🙂

Credo che sia giusto. >> Secondo me è giusto.
Penso che tu abbia ragione. >> Per me hai ragione.
Bisogna che i ragazzi si sveglino presto. >> I ragazzi devono svegliarsi presto.
5 – What About the Rolled R?
Why haven't we included the rolled R among the challenging parts of Italian? Well, even if it stresses out some students, this is actually not a problem at all. Even some Italians can't roll their R (it's called erre moscia). And, don't worry, everybody will understand you, whether you roll it like a pro or just use your basic anglophone R.
5. I Want to Learn Italian. Where Should I Start?
So, now that we've got the challenging parts of learning Italian out of the way, it's time to give you some basic strategies to help you learn Italian in a quick, easy, and fun way.
1 – Learn the Basic Structure
You can start taking a course, going through a textbook, or using a great variety of free online resources, but from the very beginning, you should start paying attention to the basic patterns of the Italian language and practice with them. Start easy and keep adding more and more features as you go on. This way, you can go from making basic sentences to more complex ones. 
2 – Memorize the Top 100 Basic Words
One way to quickly get a grasp of Italian is to memorize the top 100 basic words. This will help you build simple sentences and start a conversation, and it will also make it easier to understand what you're hearing and reading. The best way is to learn words divided into categories that are related to your immediate environment. For example:
3 – Learn the Basic Conjugations
Verbs are the cement that keeps sentences together, so you might want to tackle them right away. It's true that, for an English-speaker (who virtually doesn't have to bother with conjugations in his/her language at all), Italian conjugation might seem like a lot of work. But you can start gradually, concentrating on what's most important. Here it goes, start with the present and past tense conjugations of: 
modal verbs: 

volere ("to want") 
potere ("to be able to") 
sapere ("to know how") 
dovere ("to have to") 
Okay, you're right, they're quite irregular and might be a bit complicated to memorize. But once you have them in your head, you'll be able to start speaking tons of different phrases right away. 
4 – Don't Be Shy
To learn a language, you have to practice, and to practice, you have to speak. So, once you've learned the basic structure, memorized the first 100 words, and are familiar with auxiliaries and modal verbs, it's time to take the plunge. 
So what if, in the beginning, you're using the wrong verb or mispronouncing a word? That's just part of the learning process! So, lose your inhibitions and shamelessly dive into a conversation with the first Italian you meet.
5 – Have Fun with it!
Learning a new language is like assembling a puzzle: it can be a very entertaining mental exercise. And the most fun part is that you get to "play" with a great variety of materials and media.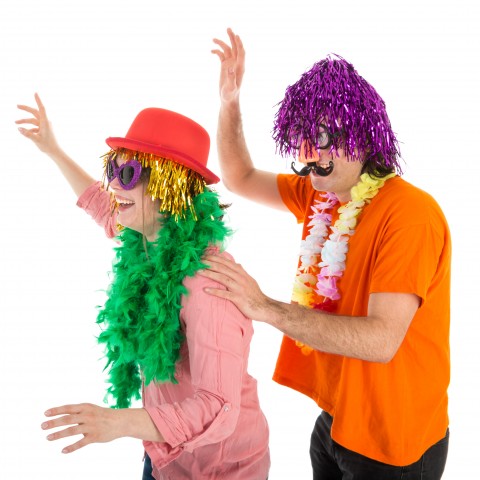 Time to lose your inhibitions and have fun learning Italian!
From the very beginning, you should try to read and listen to authentic material as often as possible: being exposed to the language is the best way to memorize vocabulary and patterns. And the best part is that you don't even realize that you're learning!
These are some excellent ways to get authentic Italian content: 
And don't worry if, at the beginning, you only understand about ten percent of what you're reading or listening to. Try to focus on keywords, pay attention to the articles, look at verbs and how they conjugate, look for words that are similar to English, and finally, listen or watch for the basic words you've recently learned. It's just like a Lego building: you keep adding different little bricks until you get the result you want.
6. Why is ItalianPod101 Great for Learning Italian?
Finally, what are the best tools for solving this wonderful puzzle? To put together all the pieces that, combined, will give you basic fluency? Because this is a complex task, the best strategy is to use all the tools you have available to you. 
And guess what? We have just the right tools to make your Italian-learning experience fast, easy, and fun. 
ItalianPod101.com is a great place to learn Italian, because we offer you a great variety of tools to ensure that you learn at your own pace, in your own time, and with an approach that's tailored to your needs and goals.
→  An Integrated Approach
One of the distinguishing traits of ItalianPod101 is that we offer an integrated approach. This means that each lesson combines activities based on the four basic language skills (listening, reading, writing, and speaking) using podcasts, videos, texts, and practice exercises. This combination allows you to learn in a very effective way because it's a natural approach—and much more fun than traditional learning methods!
→ A Great Variety of Free Content
ItalianPod101 offers so many resources for learners at every level that you're sure to find the tool that's best for your specific needs. You'll find grammar lessons, vocabulary lists, customizable flashcards, texts, videos, and audio lessons. It's all available on your computer, your smartphone and, in the case of our downloadable lessons, offline.
→ Premium Personal Coaching
If you're looking for something more personalized, ItalianPod101 has the perfect solution for you! With our Premium service, you'll enter the Fast Track to Fluency program and gain access to your own teacher and guided learning system.
Besides the regular lessons, you'll have direct interaction with your personal teacher, weekly assignments, and ongoing assessment of your progress. 
7. Conclusion
In this article, I wanted to show you that, even though there are some challenges when you start learning Italian, anybody can reach basic fluency with a little practice, no inhibitions, and—especially—the right tools.
How do you feel about trying to learn Italian now? More confident, or do you still have questions or concerns? Reach out to us in the comments, and we'll get back to you! 
We've selected for you a great variety of free resources covering all aspects of Italian grammar and vocabulary to help you in this adventure. We also provide flashcards to help you learn words in context and mobile applications so you can always have ItalianPod101 at hand.

So, don't be shy. Jump right into it, because learning Italian is easy with ItalianPod101!
November 13, 2020
Maybe you've already thought about taking an Italian proficiency test, or maybe you have no idea what we're talking about. In this article, we'll explain why it's important to take an Italian test like this one, and we'll guide you through everything you'll need to do to sign up and pass the most widely accepted proficiency test (CILS). By the time you're done reading, you'll be totally prepared for the big day—even if this is your first time hearing about the test.
Spoiler alert: You need to get started six months beforehand!
Table of Contents
1. What is a Proficiency Test?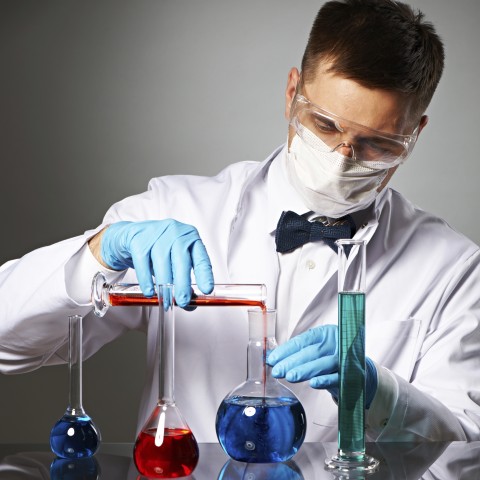 Are you ready to be tested…?
Nowadays, in order to attain any approved language certificate, you must first be tested on the four basic competencies (Reading, Writing, Listening, and Speaking). These tests are quite thorough; they might last a few hours, or even be spread out over the course of two days. Depending on where you are in your language studies, you would apply for one of the different levels (A1, A2, B1, B2, C1, C2). 
In regards to which exam to take, there are a few options for recognized certifications, each with just slight differences that mainly correlate with your final goal. Which takes us to the next question…
2. Why Take a Proficiency Test?
There are many reasons why you might want to take certain Italian exams or attain Italian language certifications: 
To check your progress
To look good on your CV
To qualify for a school, a university, a job, etc.
To apply for Italian citizenship (as of December 2018, a basic (B1) level of Italian is required to apply)
To be able to teach Italian
What's your motivation?
In this guide, we'll tell you all about the best-known and most-renowned certification, called CILS. We'll walk you through everything you need to know about these comprehensive tests, and try to answer your questions: 
What is CILS?
What should you expect?
How can you prepare?
Are you ready?
3. What is the CILS Certification?
The CILS Certification, or Certificazione di italiano come lingua straniera ("Certificate of Italian as a Foreign Language"), is a qualification officially recognized by the Italian state, based on an agreement with the Ministry of Foreign Affairs. It certifies students' degree of competence in the Italian language. 
Why do you need that? 
An official certification is often necessary for admission into Italian universities, and it could be helpful if you plan to have professional contact with Italy. This certification was originally devised by the Università per Stranieri di Siena, but today, it's administered all over the world. You can just choose a school or a university near you and take the exam there.
The certification follows the six levels of competence determined by the Common European Framework of Reference (CEFR) of the Council of Europe. Each level certifies your language ability, including whether you can communicate effectively in a specific social or professional context.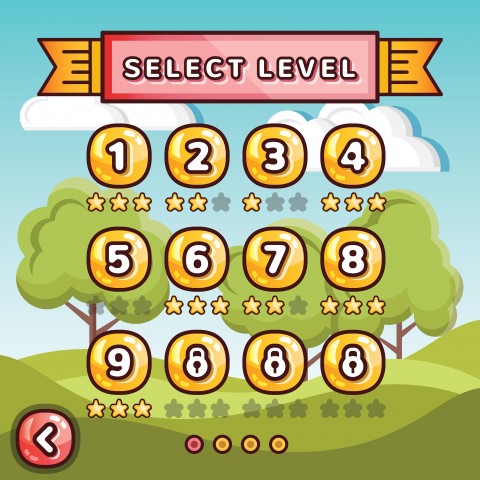 Choose your level carefully!
How do you know what level you're at and what test to choose for your certification? The first thing you should consider is what your current linguistic ability is and/or what level you need to achieve. 
The following table outlines the basic differences between the levels and what they correspond to in terms of communication and grammar knowledge:
Level
Description
You are able to:
Main grammar points
CILS A1
Beginner
It's intended for learners with initial skills in the Italian language. In this level, you find different exams tailored to the various types of students, as follows:

A1
A1 for integration into Italy
A1 children (eight to eleven years)
A1 teenagers (twelve – sixteen years)


The format is the same, but the content varies.
Understand short texts and use everyday expressions; 
Introduce yourself;
Ask and answer questions about personal topics;
Interact in a simple way





Articles and adjectives;
Feminine, masculine, plural;
Numbers;
Simple prepositions;
Regular verbs;
Essere e avere ("to be," "to have");
Modal verbs potere, dovere, volere ("can," "must," "want");
Present tense;
Passato prossimo ("present perfect") tense;
Imperative mood;Main adjectives and adverbs

CILS A2
ElementaryThis level certifies an initial competence, which still lacks autonomy from the communication point of view. 
Like the previous level, it's divided into different modules according to the student:


A2
A2 for integration into Italy
A2 children (eight to eleven years)
A2 teenagers (twelve to sixteen years)

Understand expressions frequently used in relevant personal and professional areas;
Communicate in simple exchanges on familiar and common topics, and exchange information;
Express opinions with ease; 
Make invitations and apologize

Si impersonal and reflexive;
Prepositions and articles;
Irregular verbs andare, bere, dare, dire, fare, stare, venire ("go," "drink," "give," "say," "do," "stay," "come");Use of passato prossimo vs imperfetto;
Complex sentences with prima di, invece, allora, infatti, non solo … ma anche, o, che, se ("before," "instead," "then," "as a matter of fact," "not only… but also," "or," "that," "if ")

CILS UNO-B1
IntermediateThis level certifies that the student has the skills necessary to use the Italian language independently and adequately in the most frequent situations of daily life. 
This is the certification needed to apply for Italian citizenship.
Communicate in Italian in everyday situations in both written and oral form in an effective way (even if with a few errors);
Understand the essential points of clear and articulated messages;
Read the most popular and useful texts

Position of the adjective;
Comparatives and superlatives;
Reflexive and relative pronouns;Possessive adjectives;
Demonstrative, interrogative, and indefinite pronouns;
Conditional mood;
Complex sentences: temporal, causal, declarative, and relative clauses

CILS DUE-B2
Upper-IntermediateThis is the level that certifies the full autonomy of communication. 
It's the minimum level ofcompetence for access to the Italian university system for students, teachers, andresearchers. It's also required to obtain scholarships or internships.

Understand the basic ideas of complex texts related to everyday or more abstract concepts;
Utilize effective oral and written Italian (even if with a few errors);
Interact easily during a stay in Italy or in work meetings

Ci, ne ("in here," "of it");
Passato remoto ("remote past");
FutureUse of the subjunctive (present and past, judgement and doubt)Impersonal verbs;
Past conditional;
Hypothetical phrases;
Implicit and explicit complex sentences

CILS TRE- C1
AdvancedThis is the level of mastery in Italian proficiency: It means that you can communicate formally for social, academic, and professional purposes. Those who possess this level are able to interact formally in public institutions or companies, and to fit in in any situation. 
Understand long and demanding texts and their implicit meaning
Talk spontaneously and fluently without searching for your words too much;
Use the language in an efficient and flexible manner at home, work, or school;
Express your opinions on complex topics in a clear and structured manner, having full control over the linguistic tools

Past subjunctive;
Gerund and past participle;
Passive voice;
Idiomatic verbs;
Complex sentences: consecutive, concessive, modal, incidental, exclusive, restrictive;
Direct and indirect speech

CILS QUATTRO-C2
Proficient
This is the level of full Italian language mastery. It means you can dominate not only all informal and formal situations, but also professional ones. 
It's the level necessary to teach Italian abroad.
Understand effortlessly anything you read or hear;
Summarize facts and arguments from various sources, written or spoken;
Express yourself fluently, mastering slight nuances in meaning

Pragmatic rules of informal contexts and formal communication; 
Social varieties of linguistic uses of Italian;
Full grasp of the sociolinguistic and sociocultural implications of native language



4. How to Get Started
So, if you made it this far, you're probably serious about taking a certification test. If so, pay attention to the next steps of CILS exam preparation:
1. Find the closest venue offering the test and get in contact with them for information. Do this at least a couple of months before taking the exam.

2. Plan well in advance. Once you take the test, you'll receive the results via email after a period of time that can vary from two to four months, depending on your level and the total number of candidates. So, it's better if you start thinking about your certification at least six months before you'll actually need it.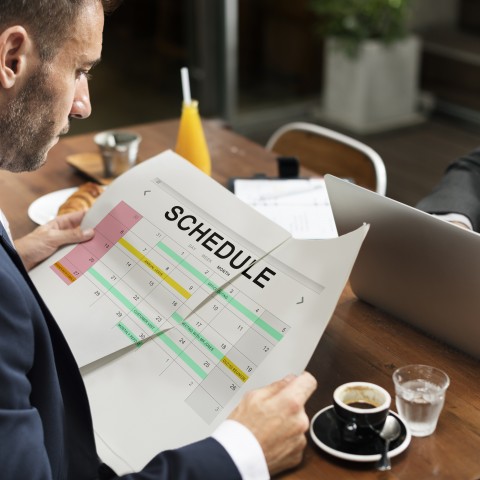 Plan in advance: six months should do!
4. DOs:
The exams typically start at 8:30. Be on time, or you'll lose the right to take the test;
You NEED to take a photo ID with you (the same one you used for the registration);
Bring a black pen (nothing else is allowed, and definitely no dictionaries or smart devices);
Before and during the test, make sure you listen carefully and follow the instructions, especially about how to fill the answer sheets.

5. DON'TS:
You cannot open the notebook before the start of the tests;
You cannot review or correct tests related to the previous sections;
You cannot move to the next section before the scheduled time;
You cannot ask for explanations on the content of the tests;
You cannot leave the room before the break, unless it's for a serious need (so, make sure you go to the bathroom in advance).
5. What to Expect on the Day of the Test
Like all language proficiency tests, CILS certification is based on the four main communicative abilities (Listening, Reading, Writing, and Speaking). In addition, it contains an analytic section. Here's how the exam is divided:
Ascolto ("Listening comprehension")
Comprensione della lettura ("Reading comprehension")
Analisi delle strutture di comunicazione ("Analysis of communication structures")
Produzione scritta ("Writing test")
Produzione orale ("Speaking test")
All levels have more or less the same structure, but obviously, the difficulty and complexity of the texts and contents are higher with each level. 
In this guide, we'll take into account only one of the levels: The CILS DUE B2. This is, in fact, the level where the student should have full autonomy in communicating without too many problems. It's also the level that gives the student access to schools and universities, and it allows the student to apply to most jobs requesting knowledge of the Italian language.
But keep in mind that all of the instructions and tips to prepare for and approach the exam are largely the same, regardless of level.
6. The CILS DUE-B2 Test
The total duration of the exam is almost four hours, but be prepared to do the speaking test on a different day, mainly for logistic reasons. The maximum score you can receive for this certification is 100 (20 for each section), while the minimum passing score is 55. But be careful: You need to get at least 11 in each section if you want to pass!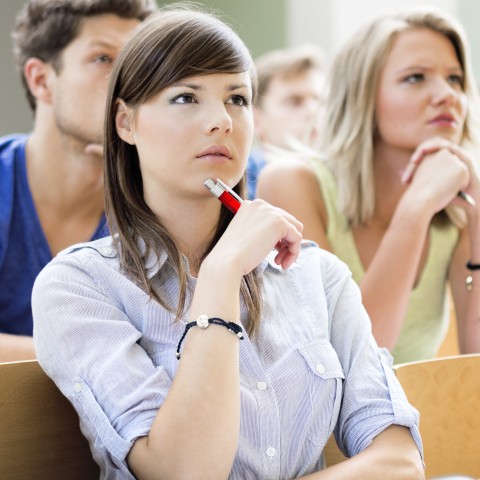 Listen very carefully to the CILS audio recording…
1 – The Listening Comprehension
Duration: 30 minutes, three exercises for a total of 20 points. Minimum passing score is 11 points. 
In the listening comprehension test, you'll hear a recording of a real-life dialogue at a regular speed. It can be a conversation, a telephone call, an interview, an instruction text, a radio program, etc., with two native speakers.
The recordings will be played twice, and the timing includes the instructions as well as the time to fill in the answers.
The test will be divided into three exercises in which you'll be asked to answer questions and identify information, typically in a multiple-choice format.
2 – The Reading Comprehension
Duration: 50 minutes, three exercises for a total of 20 points. Minimum passing score is 11 points. 
The reading portion tests your ability to understand the general meaning of the information presented to you. You should expect extracts from books, newspapers, magazines, works of fiction, catalogs, instruction manuals, publicity, etc.
The total amount of text that you'll need to read and understand is around 1200-1400 words.
There will be three parts, divided into a multiple-choice exercise, an exercise where you'll need to find information in a text, and one based on the reconstruction of a text, following the logical and temporal sequence. 
3 – Analysis of Communication Structures
Duration: 60 minutes, four exercises for a total of 20 points. Minimum passing score is 11 points. 
In this part of the CILS Italian exam, you'll have to be able to analyze, summarize, or transform a text. 
There will be four parts, which can be multiple-choice, cloze (where you need to fill in missing words), or completion tests, mostly based on vocabulary or grammar points.
4 – The Writing Test
Duration: 70 minutes, two tests for a total of 20 points. Minimum passing score is 11 points. 
In this part of the test, you'll have to produce two simple but well-structured written texts, showing that you're able to describe events and experiences through a cohesive and coherent text. You're also expected to clearly highlight the relationships between concepts.

There will be two sections. The first will be centered on a description or narration, the review of a film / book / show, etc. (from 120 to 140 words). The second is usually a formal or informal letter (from 80 to 100 words).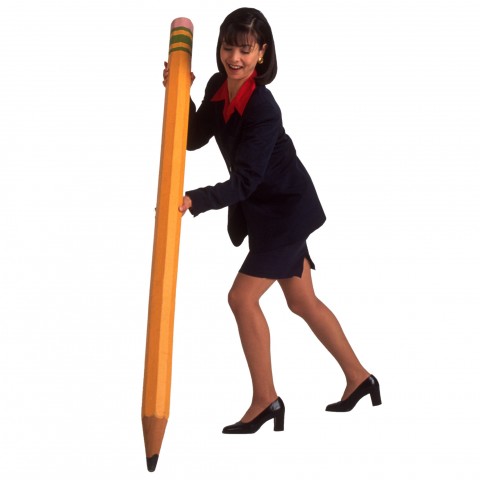 Do you find it hard to write? The secret is to practice, practice, practice!
5 – The Speaking Test
Duration: 10 minutes, two tests for a total of 20 points. Minimum passing score is 11 points. 
In the final part of the CILS test, you'll have to communicate effectively by having a coherent and well-structured conversation on a variety of situations. You can be asked to make a description, narrate an event, or express an opinion on various topics, clearly explaining your ideas and showing relevant examples. There will be two tests, both in the presence of an examiner: one monologue and one dialogue.
For the dialogue, you'll choose a topic among the three or four proposed to you, and the examiner will start asking questions. The duration of the dialogue should be around two or three minutes.
For the monologue, the student is asked to talk about one topic chosen from a short list, which can also contain pictures to illustrate. The duration of the monologue should be about two minutes.

7. Winning Strategies for Taking the CILS Exam
Read or listen to the instructions very, very carefully. They are the first step to a good performance.
1. Be calm and relaxed, but at the same time, keep track of the time. Every section has a given time limit, which is more than enough to complete the task—unless you stubbornly stop too long on a single question. If you're in doubt, make a mental note and come back to that question at the end of the section if you have time. 
2. Take a peek at the questions beforehand, so you'll have a basic notion about the topic and what you'll be asked about during the listening or reading comprehension sections.
3. Read the text very carefully, trying to understand as much as possible. And then read it again. Underline or write notes on a separate piece of paper to help you organize your thoughts and your ideas.
4. If you don't know an answer, try to guess it by exclusion. Sometimes, if you eliminate all the wrong or improbable answers, you'll be left with just the correct answer.
5. In the speaking sessions, there's often an initial part where the examiner asks personal questions (name, activity, origin, hobbies, etc.) to start assessing your level and to put you at ease. You'd better be ready and prepare a nice presentation about yourself! 
6. Keep it simple! Try to avoid overly complicated sentences and structures. Write what you know, and avoid translating from English at all costs! Remember all of the Italian sentence patterns that you already know and use them.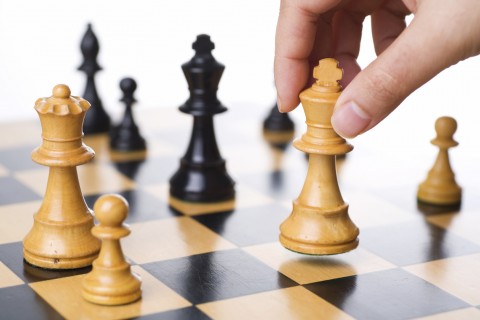 It's always important to have a strategy.
8. How to Prepare for the CILS Exam
There are many ways to prepare for the CILS exam. One of them is to take advantage of all the available resources that ItalianPod101.com offers. 
Another good way to practice is to go to the official CILS site and take a simulated test. There, you'll find a copy of a real test administered by the Università per Stranieri di Siena in 2012. You can also buy official books that will allow you to practice and study.
Be sure you have a good grasp of the grammar topics required for your level. And before anything else, search the ItalianPod101 database of grammar and vocabulary lessons.
Read as much as you can! Reading is a great exercise to expand your vocabulary and easily fix grammar structures and points in your mind. It will help you not only in the reading comprehension test, but in all of the other sections as well. Newspapers, magazines, books, letters—everything helps.
Listen to a wide variety of audios. You can find many online Italian radio shows and podcasts, or simply tune in to movies or series. Try to concentrate as much as possible, and maybe even listen with your eyes closed, to better understand what you're hearing. Getting used to listening to native Italian speakers will give you the necessary confidence for the listening and speaking portions of the test.
Practice writing. Lose your inhibitions and  write as often as you can. Keep your sentence patterns simple, but be effective and precise with your vocabulary. It can be very useful to use spell-checkers and translators, mainly to verify that your sentence is written correctly in terms of conjugation, spelling, agreements, etc.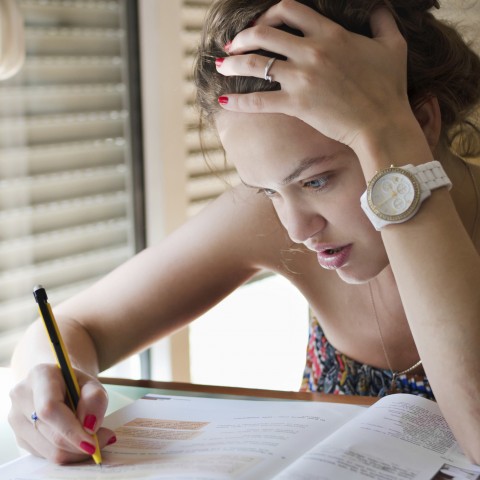 Just three words: Practice. Practice. Practice.
9. Conclusion
So, do you have everything you need to embark on this adventure and take the CILS certification test? 
Whatever your strategy, know that you'll always be able to count on a variety of ItalianPod101 resources: vocabulary lists, audio podcasts, grammar lessons, and much more.

Remember that you can also use our premium service, MyTeacher, for one-on-one interaction with your personal teacher, guidance, and ongoing assessment. You'll receive personalized exercises (reading, writing, and speaking) with non-stop feedback, answers, and corrections, so you'll be ready for your B2 in no time—all while having fun!
October 16, 2020
You asked, so we provided—easy-to-follow instructions on how to set up your electronic devices to write in Italian! We'll also give you a few excellent tips on how to use this keyboard, as well as some online and app alternatives if you prefer not to set up a Italian keyboard.
Table of Contents
1. Why it's Important to Learn to Type in Italian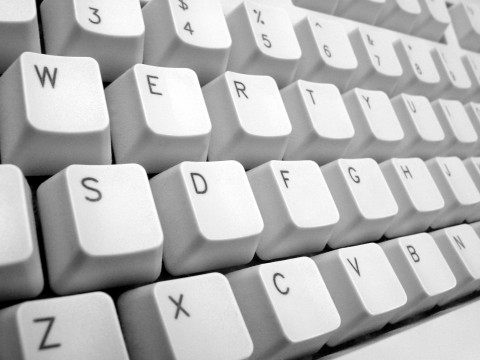 Learning a new language is made so much easier when you're able to read and write/type it. This way, you will:
Get the most out of any dictionary and Italian language apps on your devices
Expand your ability to find Italian websites and use the various search engines
Be able to communicate much better online with your Italian teachers and friends, and look super cool in the process! 
2. Setting up Your Computer and Mobile Devices for Italian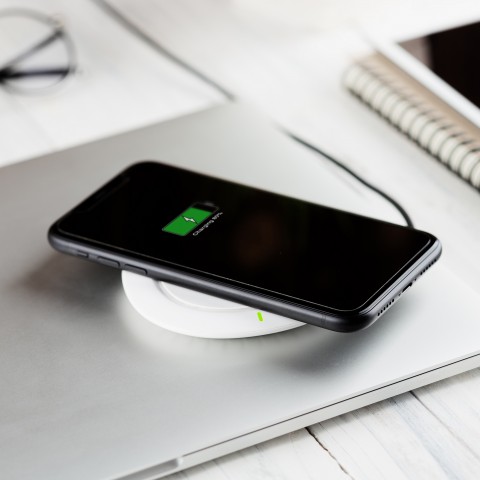 It takes only a few steps to set up any of your devices to read and type in Italian. It's super-easy on your mobile phone and tablet, and a simple process on your computer.
On your computer, you'll first activate the onscreen keyboard to work with. You'll only be using your mouse or touchpad/pointer for this keyboard. Then, you'll need to change the language setting to Italian, so all text will appear in Italian. You could also opt to use online keyboards instead. Read on for the links!
On your mobile devices, it's even easier—you only have to change the keyboard. We also provide a few alternatives in the form of online keyboards and downloadable apps.
3. How to Activate an Onscreen Keyboard on Your Computer
1- Mac
1. Go to System Preferences > Keyboard.
2. Check the option "Show Keyboard & Character Viewers in Menu Bar."
3. You'll see a new icon on the right side of the main bar; click on it and select "Show Keyboard Viewer."
2- Windows
1. Go to Start > Settings > Easy Access > Keyboard.
2. Turn on the option for "Onscreen Keyboard."
3- Add-ons of Extensions for Browsers
Instead of an online keyboard, you could also choose to download a Google extension to your browser for a language input tool. The Google Input Tools extension allows users to use input tools in Chrome web pages, for example.
4. How to Change the Language Settings to Italian on Your Computer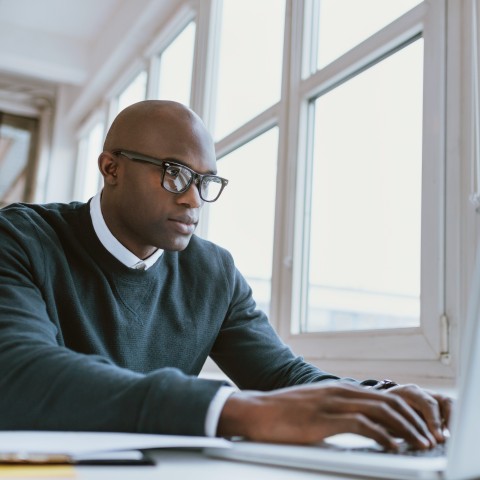 Now that you're all set to work with an onscreen keyboard on your computer, it's time to download the Italian language pack for your operating system of choice:
Windows 8 (and higher)
Windows 7
Mac (OS X and higher)
1- Windows 8 (and higher)
Go to "Settings" > "Change PC Settings" > "Time & Language" > "Region & Language."
Click on "Add a Language" and select "Italian (Italy)." This will add it to your list of languages. It will appear as Italiano (Italia) with the note "language pack available."
Click on "Italiano (Italia)" > "Options" > "Download." It'll take a few minutes to download and install the language pack.
As a keyboard layout, you'll only need the one marked as "Italian – Italiano." You can ignore other keyboard layouts.
2- Windows 7
1. Go to Start > Control Panel > Clock, Language, and Region.
2. On the "Region and Language" option, click on "Change Keyboards or Other Input Methods."
3. On the "Keyboards and Languages" tab, click on "Change Keyboards" > "Add" > "Italian."
4. Expand the option of "Italian" and then expand the option "Keyboard." Select the keyboard layout marked as "Italian." You can ignore other keyboard layouts. Click "OK" and then "Apply."
3- Mac (OS X and higher)
If you can't see the language listed, please make sure to select the right option from System Preferences > Language and Region
1. From the Apple Menu (top left corner of the screen) go to System Preferences > Keyboard.
2. Click the Input Sources tab and a list of available keyboards and input methods will appear.
3. Click on the plus button, select "Italian," and add the "Italian" keyboard (not the "Italian – Typewriter.")
5. Activating the Italian Keyboard on Your Mobile Phone and Tablet
Texting and searching in Italian will greatly help you master the language! Adding a Italian keyboard on your mobile phone and/or tablet is super-easy.
You could also opt to download an app instead of adding a keyboard. Read on for our suggestions.
Below are the instructions for both iOS and Android mobile phones and tablets.
1- iOS
1. Go to Settings > General > Keyboard.
2. Tap "Keyboards" and then "Add New Keyboard."
3. Select "Italian" from the list.
4. When typing, you can switch between languages by tapping and holding on the icon to reveal the keyboard language menu.
2- Android
1. Go to Settings > General Management > Language and Input > On-screen Keyboard (or "Virtual Keyboard" on some devices) > Samsung Keyboard.
2. Tap "Language and Types" or " + Select Input Languages" depending on the device and then "MANAGE INPUT LANGUAGES" if available.
3. Select "Italiano" from the list.
4. When typing, you can switch between languages by swiping the space bar.
3- Applications for Mobile Phones
If you don't want to add a keyboard on your mobile phone or tablet, these are a few good apps to consider:
6. Italian Keyboard Typing Tips
Typing in Italian can be very challenging at first! Therefore, we added here a few useful tips to make it easier to use your Italian keyboard.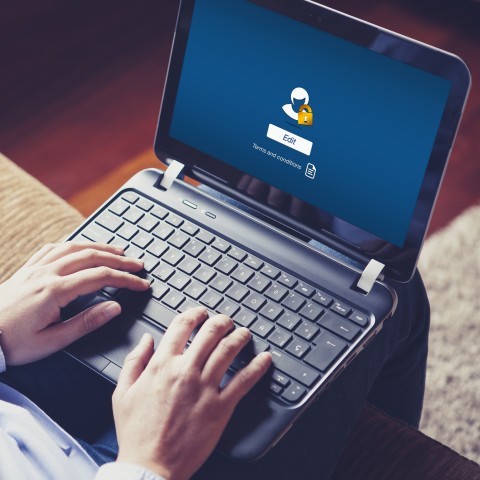 1- Computer
The key for "è" (with grave accent) is usually on the right of the P key; "é" (with acute accent) is also on the right of the P key, but you need to press Shift. "ò" is on the right of the L key; "à" is on the right of the "ò" key. "ù" is on the right of the "à" key.
The apostrophe is on the right of the zero key and "ì" is on the right of the apostrophe key.
A useful shortcut for macOS: 

È = Alt + Shift + E
The rest of the accented letters never occur at the beginning of a sentence or word.
2- Mobile Phones
To add accents on a vowel, keep the key pressed until the accented letter appears and choose it.
7. How to Practice Typing Italian
As you probably know by now, learning Italian is all about practice, practice, and more practice! Strengthen your Italian typing skills by writing comments on any of our lesson pages, and our teacher will answer. If you're a ItalianPod101 Premium PLUS member, you can directly text our teacher via the My Teacher app—use your Italian keyboard to do this!