In this article, we're going to dismantle some common misconceptions about learning a new language, with a focus on Italian. We'll start with a big question: "Is Italian hard to learn?"
Table of Contents
1. Is Italian a Difficult Language to Learn? (Spoiler…the answer is "No")
So, you've finally decided to jump into learning a new language, and your first choice is Italian (a great choice, by the way). Now, with your foot in the door, you're wondering whether Italian is a hard language to learn. 
The short answer here is "No!" Anybody can learn Italian, especially after getting through our quick and definitive guide on how to succeed. And our first piece of advice is this: Independent of your goal, learning a new language is a journey, so have fun with it!
Of course, there are some variables that have an impact on how easily or quickly you're going to master Italian, but the good news is that you'll definitely get there—and you'll have great fun in the process.
First, let's take a brief look at the main factors that affect the way one learns and perceives a new language:
→ predisposition: We all know that learning a language just comes easier to some people than it does for others. They have that something…it's like having a good ear for music or a good sense of direction. But don't worry, even if that might give them a little jumpstart, there are lots of other variables that contribute to one's perceived difficulty of a language.


→ motivation: Whether you were born with a knack for languages or not, being very motivated can help you learn quickly and with ease. Imminent moves to Italy, the prospect of a job abroad, or an Italian boyfriend/girlfriend have always been fantastic motivators!


→ how close your native language is to Italian: of course, if you speak another of the Romance languages (French, Spanish, or Portuguese, for example), Italian will be easier for you because you'll find many similarities.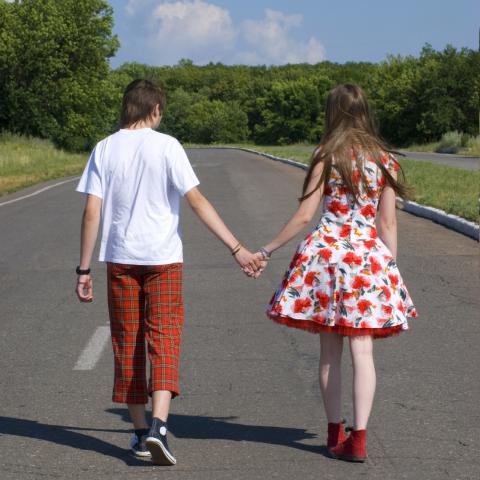 Learning a language is a journey. Have fun with it!
2. What are the Hardest and Easiest Parts of Learning Italian?
But what if you don't speak one of the Romance languages? Is Italian hard to learn for English-speakers?
We have good news: The Foreign Service Institute (FSI) considers Italian to be one of the easiest languages for English-speakers to learn. In fact, they estimate that you just need twenty-four weeks (or 600 hours) to acquire basic fluency. So after that amount of time, you should be able to sustain a simple conversation and get by in various Italian language situations.
Well, in the end, these are just numbers and everybody has a different learning pace and different needs. But that said, let's see in full detail what the easiest and hardest parts of learning Italian are—and what strategies you can use to tackle any Italian difficulty you face.
Let's start with the good news:
3. This is Why Learning Italian is Easy!
Here are a few aspects of the Italian language you can rejoice about as a new learner. 
1 – Pronunciation 
Italian pronunciation is not only beautiful and very musical, but it's also easy! 
Why? Mainly because everything is pronounced the same way it's written, and there are no strange exceptions as there are in languages like English or French. In Italian, there are clear and basic rules to follow, and the most important thing to remember is that every letter is pronounced (except for "h"). In addition, almost every word ends with a vowel, which is what makes the Italian language so beautiful. 
2 – Simple Tricks to Easily Guess the Italian Word
Italian, like all other Romance languages, comes from Latin. It's actually the one language among them that's closest to Latin.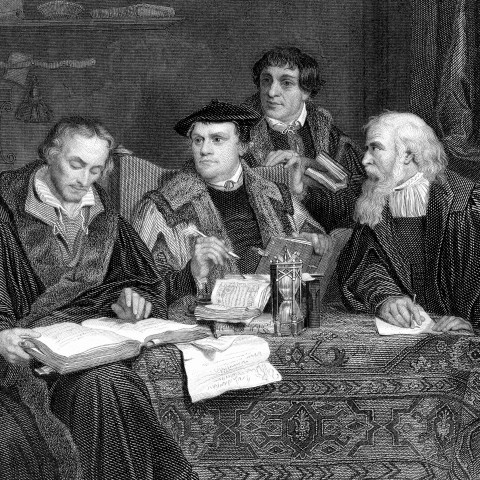 Can I borrow these words? Please…?
Since the Middle Ages, English has borrowed a great number of words from Latin and incorporated them into everyday language. You might not realize it, but there are lots and lots of English words that you use every day that come from Latin. Thus, these words are very similar to the corresponding Italian word.
This means that you can reverse the process and guess the Italian word, starting from a Latin-derived English one. And this process is super-easy because there are simple tricks for translating suffixes (the final part we attach to a word to slightly change its meaning) and getting the correct Italian word every time. 
Let's see how easy it is:
English Ending
Italian Ending
English Word
Italian Word
-ity
-ità
"ability"
abilità
-tion
-ption
-ction
-zione
"station"
"action"
"corruption"
stazione
azione
corruzione
-ly
-mente
"legally"
legalmente
-ism
-ismo
"alpinism"
alpinismo
-ist
-ista
"dentist"
dentista
3 – Do You Know Another Romance Language?
If you've already studied another Romance language, such as Spanish, French, or Portuguese, learning Italian will be much easier for you. Just consider these factors: 
the alphabet is the same (and it's also the same as English's alphabet, by the way)
the vocabulary has a lot in common
the use of some tenses is similar across the board
the concept that everything has a gender remains intact
the concept of agreement also remains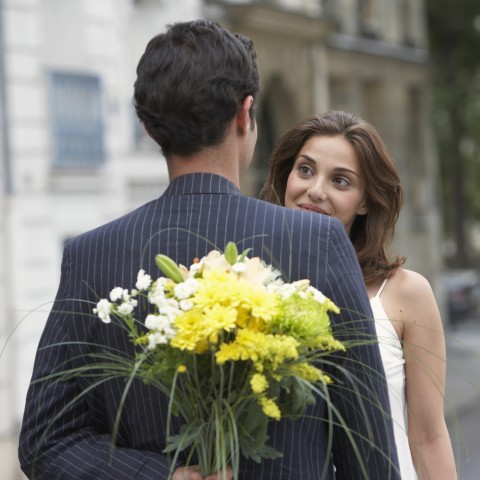 Are you ready for some Romance…languages?
Here are a few examples:
| | | | |
| --- | --- | --- | --- |
| Italian | Spanish | Portuguese | French |
| cantare ("to sing")  | cantar | cantar | chanter |
| dormire ("to sleep") | dormir | dormir | dormir |
| luna ("moon") | luna | lua | lune |
| mare ("sea") | mar | mar | mer |
So, if you know any of the words above, you'll definitely have a much easier time learning Italian than those not familiar with other Romance languages. Knowing another Romance language will give you a great advantage! 
4. Here's Why Italian is Hard to Learn
Like any other foreign language (I'm putting a little stress on the "foreign" part), Italian also presents some challenges to the learner. 
But I'm sure that you'll overcome these challenges with little problem. 
The important thing here is not to become overwhelmed because, with just a little study and practice, things will get much easier for you. Having said that, here are some of the things that make Italian hard to learn for some people, and that require a little more effort on the learner's part.
1 – Everything Has a Gender 
This might drive an English-speaker crazy, but it's quite common in many languages (and not only Romance languages, mind you!). Everything in Italian has an assigned grammatical gender, either masculine or feminine. 
We can all agree that it's hard to make sense of the criteria behind the assigned gender. Why is la sedia ("the chair") feminine, while il tavolo ("the table") is masculine? And if it makes sense that i pantaloni ("the pants") is masculine while la gonna ("the skirt") is feminine, can someone please explain why il vestito ("the dress") is masculine, but la giacca ("the blazer") is feminine?
The good news, however, which you might have already noticed, is that it's not too difficult to guess the gender of a word because the ending generally gives it away. 
If it ends in -o, it's masculine.
If it ends in -a, it's feminine.
2 – Everything Has to Agree 
Once you've gotten the hang of word gender, you have to start paying attention to all the other elements of the sentence that need to agree with it: articles, adjectives, past participles, etc.
It might seem like a lot of work at the beginning, but it's actually quite automatic after a while. You just remember that most of the ending vowels must be the same (unless it's one of those names or adjectives ending in -e):
L

a

mi

a

bell

a

cas

a

è spazios

a

e colorat

a

(ma mi è costat

a

carissim

a

).
"My beautiful house is spacious and colorful (but it cost me a lot)."
3 – Double or Nothing!
For a non-Italian speaker, it's always a bit difficult to hear the difference between a single or double consonant. They are very frequent in the Italian language, and sometimes missing the double can change the meaning of a word. For example:
pane ("bread") vs. panne ("breakdown")
cane ("dog") vs. canne ("canes")
copia ("copy") vs. coppia ("couples")
But even if it appears that only Italians are able to hear the difference, and they immediately know if it's one or the other, this is a minor mistake. One that we can all live with!
4 – The Subjunctive (And How to Survive Without It)
Many Italian students consider the subjunctive a true bestia nera (literally "black beast," referring to something nightmarish, something that everybody is afraid of). 

This is mainly due to the fact that it's virtually nonexistent in English. And besides, the rule on how to apply it isn't always crystal-clear. Basically, the subjunctive is used to express subjectivity, uncertainty, doubt, will, desire, etc. The subjunctive is very often introduced by the conjunction che ("that").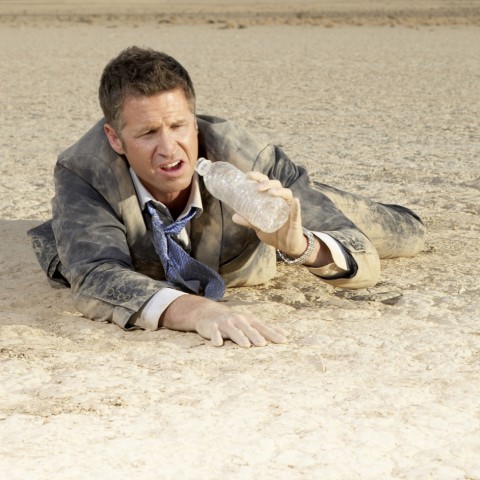 I bet he needs a Subjunctive Survival Kit!
But don't worry! Even in this case, there are little tricks you can implement to make life easier, such as:
Learning a few prefabricated sentence patterns:

Credo che sia giusto. ("I think it's fair.")
Penso che tu abbia ragione. ("I think you are right.")
Bisogna che i ragazzi si sveglino presto. ("It's necessary that the kids get up early.")
Learning the little tricks to avoid using the subjunctive altogether! 🙂

Credo che sia giusto. >> Secondo me è giusto.
Penso che tu abbia ragione. >> Per me hai ragione.
Bisogna che i ragazzi si sveglino presto. >> I ragazzi devono svegliarsi presto.
5 – What About the Rolled R?
Why haven't we included the rolled R among the challenging parts of Italian? Well, even if it stresses out some students, this is actually not a problem at all. Even some Italians can't roll their R (it's called erre moscia). And, don't worry, everybody will understand you, whether you roll it like a pro or just use your basic anglophone R.
5. I Want to Learn Italian. Where Should I Start?
So, now that we've got the challenging parts of learning Italian out of the way, it's time to give you some basic strategies to help you learn Italian in a quick, easy, and fun way.
1 – Learn the Basic Structure
You can start taking a course, going through a textbook, or using a great variety of free online resources, but from the very beginning, you should start paying attention to the basic patterns of the Italian language and practice with them. Start easy and keep adding more and more features as you go on. This way, you can go from making basic sentences to more complex ones. 
2 – Memorize the Top 100 Basic Words
One way to quickly get a grasp of Italian is to memorize the top 100 basic words. This will help you build simple sentences and start a conversation, and it will also make it easier to understand what you're hearing and reading. The best way is to learn words divided into categories that are related to your immediate environment. For example:
3 – Learn the Basic Conjugations
Verbs are the cement that keeps sentences together, so you might want to tackle them right away. It's true that, for an English-speaker (who virtually doesn't have to bother with conjugations in his/her language at all), Italian conjugation might seem like a lot of work. But you can start gradually, concentrating on what's most important. Here it goes, start with the present and past tense conjugations of: 
modal verbs: 

volere ("to want") 
potere ("to be able to") 
sapere ("to know how") 
dovere ("to have to") 
Okay, you're right, they're quite irregular and might be a bit complicated to memorize. But once you have them in your head, you'll be able to start speaking tons of different phrases right away. 
4 – Don't Be Shy
To learn a language, you have to practice, and to practice, you have to speak. So, once you've learned the basic structure, memorized the first 100 words, and are familiar with auxiliaries and modal verbs, it's time to take the plunge. 
So what if, in the beginning, you're using the wrong verb or mispronouncing a word? That's just part of the learning process! So, lose your inhibitions and shamelessly dive into a conversation with the first Italian you meet.
5 – Have Fun with it!
Learning a new language is like assembling a puzzle: it can be a very entertaining mental exercise. And the most fun part is that you get to "play" with a great variety of materials and media.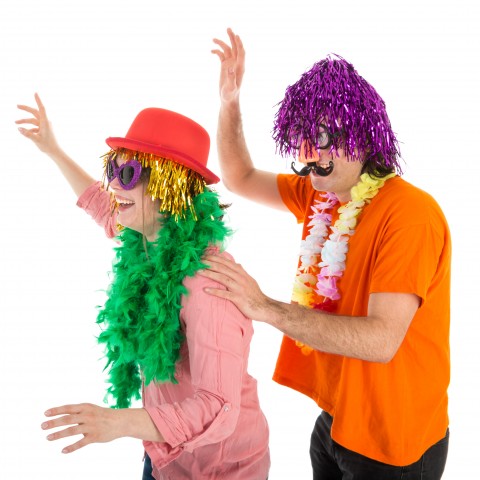 Time to lose your inhibitions and have fun learning Italian!
From the very beginning, you should try to read and listen to authentic material as often as possible: being exposed to the language is the best way to memorize vocabulary and patterns. And the best part is that you don't even realize that you're learning!
These are some excellent ways to get authentic Italian content: 
And don't worry if, at the beginning, you only understand about ten percent of what you're reading or listening to. Try to focus on keywords, pay attention to the articles, look at verbs and how they conjugate, look for words that are similar to English, and finally, listen or watch for the basic words you've recently learned. It's just like a Lego building: you keep adding different little bricks until you get the result you want.
6. Why is ItalianPod101 Great for Learning Italian?
Finally, what are the best tools for solving this wonderful puzzle? To put together all the pieces that, combined, will give you basic fluency? Because this is a complex task, the best strategy is to use all the tools you have available to you. 
And guess what? We have just the right tools to make your Italian-learning experience fast, easy, and fun. 
ItalianPod101.com is a great place to learn Italian, because we offer you a great variety of tools to ensure that you learn at your own pace, in your own time, and with an approach that's tailored to your needs and goals.
→  An Integrated Approach
One of the distinguishing traits of ItalianPod101 is that we offer an integrated approach. This means that each lesson combines activities based on the four basic language skills (listening, reading, writing, and speaking) using podcasts, videos, texts, and practice exercises. This combination allows you to learn in a very effective way because it's a natural approach—and much more fun than traditional learning methods!
→ A Great Variety of Free Content
ItalianPod101 offers so many resources for learners at every level that you're sure to find the tool that's best for your specific needs. You'll find grammar lessons, vocabulary lists, customizable flashcards, texts, videos, and audio lessons. It's all available on your computer, your smartphone and, in the case of our downloadable lessons, offline.
→ Premium Personal Coaching
If you're looking for something more personalized, ItalianPod101 has the perfect solution for you! With our Premium service, you'll enter the Fast Track to Fluency program and gain access to your own teacher and guided learning system.
Besides the regular lessons, you'll have direct interaction with your personal teacher, weekly assignments, and ongoing assessment of your progress. 
7. Conclusion
In this article, I wanted to show you that, even though there are some challenges when you start learning Italian, anybody can reach basic fluency with a little practice, no inhibitions, and—especially—the right tools.
How do you feel about trying to learn Italian now? More confident, or do you still have questions or concerns? Reach out to us in the comments, and we'll get back to you! 
We've selected for you a great variety of free resources covering all aspects of Italian grammar and vocabulary to help you in this adventure. We also provide flashcards to help you learn words in context and mobile applications so you can always have ItalianPod101 at hand.

So, don't be shy. Jump right into it, because learning Italian is easy with ItalianPod101!