Maybe you've already thought about taking an Italian proficiency test, or maybe you have no idea what we're talking about. In this article, we'll explain why it's important to take an Italian test like this one, and we'll guide you through everything you'll need to do to sign up and pass the most widely accepted proficiency test (CILS). By the time you're done reading, you'll be totally prepared for the big day—even if this is your first time hearing about the test.
Spoiler alert: You need to get started six months beforehand!
Table of Contents
1. What is a Proficiency Test?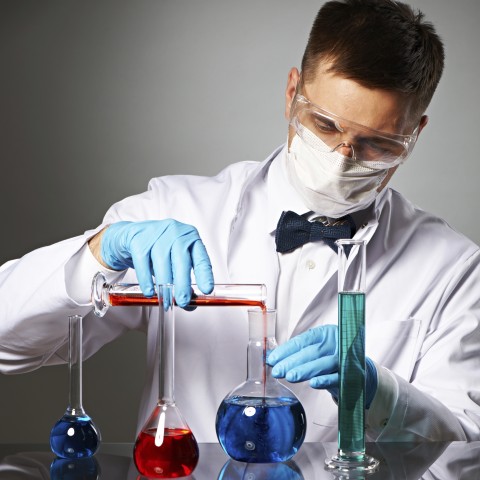 Are you ready to be tested…?
Nowadays, in order to attain any approved language certificate, you must first be tested on the four basic competencies (Reading, Writing, Listening, and Speaking). These tests are quite thorough; they might last a few hours, or even be spread out over the course of two days. Depending on where you are in your language studies, you would apply for one of the different levels (A1, A2, B1, B2, C1, C2). 
In regards to which exam to take, there are a few options for recognized certifications, each with just slight differences that mainly correlate with your final goal. Which takes us to the next question…
2. Why Take a Proficiency Test?
There are many reasons why you might want to take certain Italian exams or attain Italian language certifications: 
To check your progress
To look good on your CV
To qualify for a school, a university, a job, etc.
To apply for Italian citizenship (as of December 2018, a basic (B1) level of Italian is required to apply)
To be able to teach Italian
What's your motivation?
In this guide, we'll tell you all about the best-known and most-renowned certification, called CILS. We'll walk you through everything you need to know about these comprehensive tests, and try to answer your questions: 
What is CILS?
What should you expect?
How can you prepare?
Are you ready?
3. What is the CILS Certification?
The CILS Certification, or Certificazione di italiano come lingua straniera ("Certificate of Italian as a Foreign Language"), is a qualification officially recognized by the Italian state, based on an agreement with the Ministry of Foreign Affairs. It certifies students' degree of competence in the Italian language. 
Why do you need that? 
An official certification is often necessary for admission into Italian universities, and it could be helpful if you plan to have professional contact with Italy. This certification was originally devised by the Università per Stranieri di Siena, but today, it's administered all over the world. You can just choose a school or a university near you and take the exam there.
The certification follows the six levels of competence determined by the Common European Framework of Reference (CEFR) of the Council of Europe. Each level certifies your language ability, including whether you can communicate effectively in a specific social or professional context.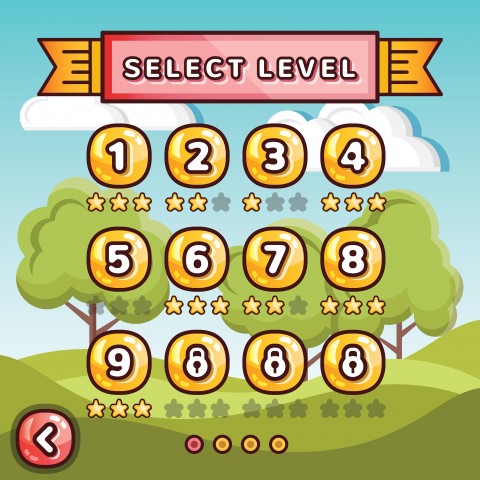 Choose your level carefully!
How do you know what level you're at and what test to choose for your certification? The first thing you should consider is what your current linguistic ability is and/or what level you need to achieve. 
The following table outlines the basic differences between the levels and what they correspond to in terms of communication and grammar knowledge:
Level
Description
You are able to:
Main grammar points
CILS A1
Beginner
It's intended for learners with initial skills in the Italian language. In this level, you find different exams tailored to the various types of students, as follows:

A1
A1 for integration into Italy
A1 children (eight to eleven years)
A1 teenagers (twelve – sixteen years)


The format is the same, but the content varies.
Understand short texts and use everyday expressions; 
Introduce yourself;
Ask and answer questions about personal topics;
Interact in a simple way





Articles and adjectives;
Feminine, masculine, plural;
Numbers;
Simple prepositions;
Regular verbs;
Essere e avere ("to be," "to have");
Modal verbs potere, dovere, volere ("can," "must," "want");
Present tense;
Passato prossimo ("present perfect") tense;
Imperative mood;Main adjectives and adverbs

CILS A2
ElementaryThis level certifies an initial competence, which still lacks autonomy from the communication point of view. 
Like the previous level, it's divided into different modules according to the student:


A2
A2 for integration into Italy
A2 children (eight to eleven years)
A2 teenagers (twelve to sixteen years)

Understand expressions frequently used in relevant personal and professional areas;
Communicate in simple exchanges on familiar and common topics, and exchange information;
Express opinions with ease; 
Make invitations and apologize

Si impersonal and reflexive;
Prepositions and articles;
Irregular verbs andare, bere, dare, dire, fare, stare, venire ("go," "drink," "give," "say," "do," "stay," "come");Use of passato prossimo vs imperfetto;
Complex sentences with prima di, invece, allora, infatti, non solo … ma anche, o, che, se ("before," "instead," "then," "as a matter of fact," "not only… but also," "or," "that," "if ")

CILS UNO-B1
IntermediateThis level certifies that the student has the skills necessary to use the Italian language independently and adequately in the most frequent situations of daily life. 
This is the certification needed to apply for Italian citizenship.
Communicate in Italian in everyday situations in both written and oral form in an effective way (even if with a few errors);
Understand the essential points of clear and articulated messages;
Read the most popular and useful texts

Position of the adjective;
Comparatives and superlatives;
Reflexive and relative pronouns;Possessive adjectives;
Demonstrative, interrogative, and indefinite pronouns;
Conditional mood;
Complex sentences: temporal, causal, declarative, and relative clauses

CILS DUE-B2
Upper-IntermediateThis is the level that certifies the full autonomy of communication. 
It's the minimum level ofcompetence for access to the Italian university system for students, teachers, andresearchers. It's also required to obtain scholarships or internships.

Understand the basic ideas of complex texts related to everyday or more abstract concepts;
Utilize effective oral and written Italian (even if with a few errors);
Interact easily during a stay in Italy or in work meetings

Ci, ne ("in here," "of it");
Passato remoto ("remote past");
FutureUse of the subjunctive (present and past, judgement and doubt)Impersonal verbs;
Past conditional;
Hypothetical phrases;
Implicit and explicit complex sentences

CILS TRE- C1
AdvancedThis is the level of mastery in Italian proficiency: It means that you can communicate formally for social, academic, and professional purposes. Those who possess this level are able to interact formally in public institutions or companies, and to fit in in any situation. 
Understand long and demanding texts and their implicit meaning
Talk spontaneously and fluently without searching for your words too much;
Use the language in an efficient and flexible manner at home, work, or school;
Express your opinions on complex topics in a clear and structured manner, having full control over the linguistic tools

Past subjunctive;
Gerund and past participle;
Passive voice;
Idiomatic verbs;
Complex sentences: consecutive, concessive, modal, incidental, exclusive, restrictive;
Direct and indirect speech

CILS QUATTRO-C2
Proficient
This is the level of full Italian language mastery. It means you can dominate not only all informal and formal situations, but also professional ones. 
It's the level necessary to teach Italian abroad.
Understand effortlessly anything you read or hear;
Summarize facts and arguments from various sources, written or spoken;
Express yourself fluently, mastering slight nuances in meaning

Pragmatic rules of informal contexts and formal communication; 
Social varieties of linguistic uses of Italian;
Full grasp of the sociolinguistic and sociocultural implications of native language



4. How to Get Started
So, if you made it this far, you're probably serious about taking a certification test. If so, pay attention to the next steps of CILS exam preparation:
1. Find the closest venue offering the test and get in contact with them for information. Do this at least a couple of months before taking the exam.

2. Plan well in advance. Once you take the test, you'll receive the results via email after a period of time that can vary from two to four months, depending on your level and the total number of candidates. So, it's better if you start thinking about your certification at least six months before you'll actually need it.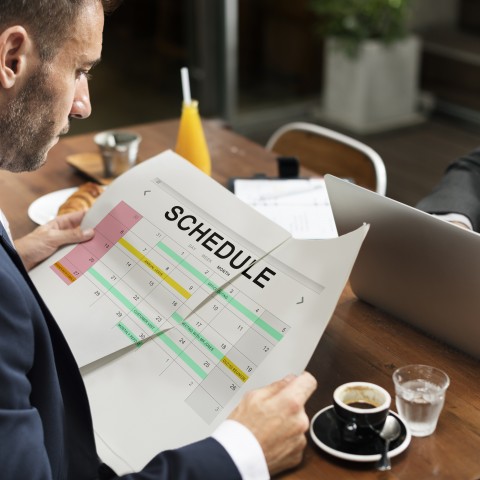 Plan in advance: six months should do!
4. DOs:
The exams typically start at 8:30. Be on time, or you'll lose the right to take the test;
You NEED to take a photo ID with you (the same one you used for the registration);
Bring a black pen (nothing else is allowed, and definitely no dictionaries or smart devices);
Before and during the test, make sure you listen carefully and follow the instructions, especially about how to fill the answer sheets.

5. DON'TS:
You cannot open the notebook before the start of the tests;
You cannot review or correct tests related to the previous sections;
You cannot move to the next section before the scheduled time;
You cannot ask for explanations on the content of the tests;
You cannot leave the room before the break, unless it's for a serious need (so, make sure you go to the bathroom in advance).
5. What to Expect on the Day of the Test
Like all language proficiency tests, CILS certification is based on the four main communicative abilities (Listening, Reading, Writing, and Speaking). In addition, it contains an analytic section. Here's how the exam is divided:
Ascolto ("Listening comprehension")
Comprensione della lettura ("Reading comprehension")
Analisi delle strutture di comunicazione ("Analysis of communication structures")
Produzione scritta ("Writing test")
Produzione orale ("Speaking test")
All levels have more or less the same structure, but obviously, the difficulty and complexity of the texts and contents are higher with each level. 
In this guide, we'll take into account only one of the levels: The CILS DUE B2. This is, in fact, the level where the student should have full autonomy in communicating without too many problems. It's also the level that gives the student access to schools and universities, and it allows the student to apply to most jobs requesting knowledge of the Italian language.
But keep in mind that all of the instructions and tips to prepare for and approach the exam are largely the same, regardless of level.
6. The CILS DUE-B2 Test
The total duration of the exam is almost four hours, but be prepared to do the speaking test on a different day, mainly for logistic reasons. The maximum score you can receive for this certification is 100 (20 for each section), while the minimum passing score is 55. But be careful: You need to get at least 11 in each section if you want to pass!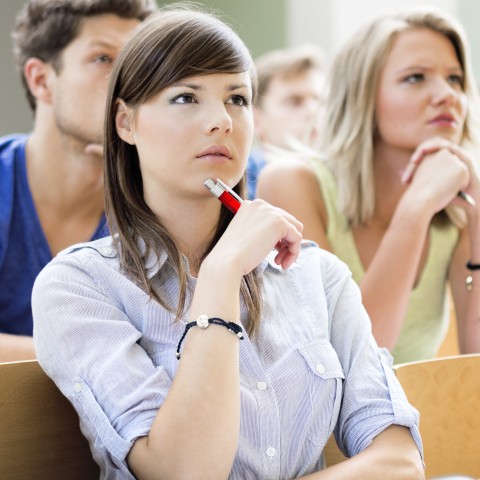 Listen very carefully to the CILS audio recording…
1 – The Listening Comprehension
Duration: 30 minutes, three exercises for a total of 20 points. Minimum passing score is 11 points. 
In the listening comprehension test, you'll hear a recording of a real-life dialogue at a regular speed. It can be a conversation, a telephone call, an interview, an instruction text, a radio program, etc., with two native speakers.
The recordings will be played twice, and the timing includes the instructions as well as the time to fill in the answers.
The test will be divided into three exercises in which you'll be asked to answer questions and identify information, typically in a multiple-choice format.
2 – The Reading Comprehension
Duration: 50 minutes, three exercises for a total of 20 points. Minimum passing score is 11 points. 
The reading portion tests your ability to understand the general meaning of the information presented to you. You should expect extracts from books, newspapers, magazines, works of fiction, catalogs, instruction manuals, publicity, etc.
The total amount of text that you'll need to read and understand is around 1200-1400 words.
There will be three parts, divided into a multiple-choice exercise, an exercise where you'll need to find information in a text, and one based on the reconstruction of a text, following the logical and temporal sequence. 
3 – Analysis of Communication Structures
Duration: 60 minutes, four exercises for a total of 20 points. Minimum passing score is 11 points. 
In this part of the CILS Italian exam, you'll have to be able to analyze, summarize, or transform a text. 
There will be four parts, which can be multiple-choice, cloze (where you need to fill in missing words), or completion tests, mostly based on vocabulary or grammar points.
4 – The Writing Test
Duration: 70 minutes, two tests for a total of 20 points. Minimum passing score is 11 points. 
In this part of the test, you'll have to produce two simple but well-structured written texts, showing that you're able to describe events and experiences through a cohesive and coherent text. You're also expected to clearly highlight the relationships between concepts.

There will be two sections. The first will be centered on a description or narration, the review of a film / book / show, etc. (from 120 to 140 words). The second is usually a formal or informal letter (from 80 to 100 words).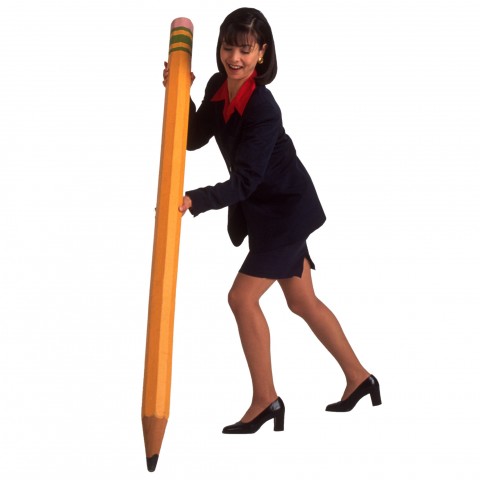 Do you find it hard to write? The secret is to practice, practice, practice!
5 – The Speaking Test
Duration: 10 minutes, two tests for a total of 20 points. Minimum passing score is 11 points. 
In the final part of the CILS test, you'll have to communicate effectively by having a coherent and well-structured conversation on a variety of situations. You can be asked to make a description, narrate an event, or express an opinion on various topics, clearly explaining your ideas and showing relevant examples. There will be two tests, both in the presence of an examiner: one monologue and one dialogue.
For the dialogue, you'll choose a topic among the three or four proposed to you, and the examiner will start asking questions. The duration of the dialogue should be around two or three minutes.
For the monologue, the student is asked to talk about one topic chosen from a short list, which can also contain pictures to illustrate. The duration of the monologue should be about two minutes.

7. Winning Strategies for Taking the CILS Exam
Read or listen to the instructions very, very carefully. They are the first step to a good performance.
1. Be calm and relaxed, but at the same time, keep track of the time. Every section has a given time limit, which is more than enough to complete the task—unless you stubbornly stop too long on a single question. If you're in doubt, make a mental note and come back to that question at the end of the section if you have time. 
2. Take a peek at the questions beforehand, so you'll have a basic notion about the topic and what you'll be asked about during the listening or reading comprehension sections.
3. Read the text very carefully, trying to understand as much as possible. And then read it again. Underline or write notes on a separate piece of paper to help you organize your thoughts and your ideas.
4. If you don't know an answer, try to guess it by exclusion. Sometimes, if you eliminate all the wrong or improbable answers, you'll be left with just the correct answer.
5. In the speaking sessions, there's often an initial part where the examiner asks personal questions (name, activity, origin, hobbies, etc.) to start assessing your level and to put you at ease. You'd better be ready and prepare a nice presentation about yourself! 
6. Keep it simple! Try to avoid overly complicated sentences and structures. Write what you know, and avoid translating from English at all costs! Remember all of the Italian sentence patterns that you already know and use them.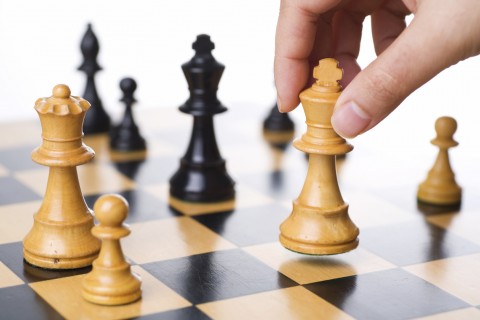 It's always important to have a strategy.
8. How to Prepare for the CILS Exam
There are many ways to prepare for the CILS exam. One of them is to take advantage of all the available resources that ItalianPod101.com offers. 
Another good way to practice is to go to the official CILS site and take a simulated test. There, you'll find a copy of a real test administered by the Università per Stranieri di Siena in 2012. You can also buy official books that will allow you to practice and study.
Be sure you have a good grasp of the grammar topics required for your level. And before anything else, search the ItalianPod101 database of grammar and vocabulary lessons.
Read as much as you can! Reading is a great exercise to expand your vocabulary and easily fix grammar structures and points in your mind. It will help you not only in the reading comprehension test, but in all of the other sections as well. Newspapers, magazines, books, letters—everything helps.
Listen to a wide variety of audios. You can find many online Italian radio shows and podcasts, or simply tune in to movies or series. Try to concentrate as much as possible, and maybe even listen with your eyes closed, to better understand what you're hearing. Getting used to listening to native Italian speakers will give you the necessary confidence for the listening and speaking portions of the test.
Practice writing. Lose your inhibitions and  write as often as you can. Keep your sentence patterns simple, but be effective and precise with your vocabulary. It can be very useful to use spell-checkers and translators, mainly to verify that your sentence is written correctly in terms of conjugation, spelling, agreements, etc.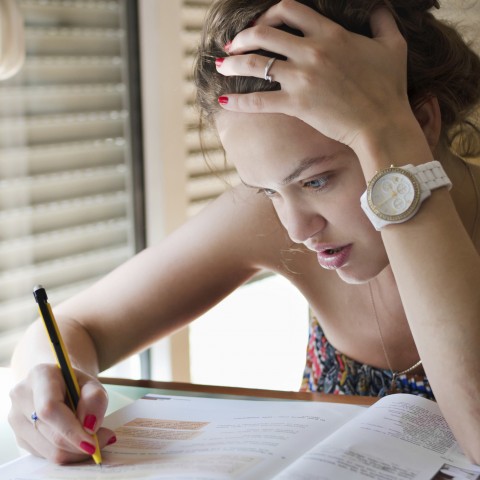 Just three words: Practice. Practice. Practice.
9. Conclusion
So, do you have everything you need to embark on this adventure and take the CILS certification test? 
Whatever your strategy, know that you'll always be able to count on a variety of ItalianPod101 resources: vocabulary lists, audio podcasts, grammar lessons, and much more.

Remember that you can also use our premium service, MyTeacher, for one-on-one interaction with your personal teacher, guidance, and ongoing assessment. You'll receive personalized exercises (reading, writing, and speaking) with non-stop feedback, answers, and corrections, so you'll be ready for your B2 in no time—all while having fun!
October 30, 2020
Have you ever asked yourself how we learn our native language when we're kids? We keep hearing and repeating the same simple sentences over and over. That's the only trick! 
As an adult, it works the same way: You memorize a sentence structure, then you start changing the elements a little, and in the end, you start making the sentences more complex. 
With this simple guide on forming sentences in Italian, we'll help you memorize the most basic and useful Italian sentence patterns; with those, you'll be able to generate hundreds of natural sentences. And in no time, you'll be holding complex conversations with ease and confidence.
Table of Contents
1. A is B: L'italiano è bello!
In Italian, if you want to describe a person or an object, you need to be able to say that A is B. Nothing's easier! The only thing is that you need to know how to use and conjugate the verb essere ("to be"). And once you master that, you need to keep in mind that everything in Italian needs to agree in number (singular/plural) and gender (masculine/feminine).
Mari

o

è mi

o

fratell

o

. ("Mario is my brother.")
Mari

a

è mi

a

sorell

a

. ("Maria is my sister.")
There are already a lot of things you can say using this pattern:
(Lei)* È professoressa di italiano. ("She is an** Italian teacher.")
(Voi) Siete molto simpatici. ("You are very nice.")
Gli amici sono americani. ("The friends are American.")
*Notice how, in Italian, you don't need to express the personal pronoun when it's the subject of the verb (io, tu, lui/lei, noi, voi, loro), **and when you say someone's profession, you can omit the article:
(Io) Sono avvocata. ("I'm a lawyer.") [for a female speaker]
(Tu) Sei ingegnere. ("You are an engineer.")
Carlos è studente. ("Carlos is a student.")
But what about when you want to say that A is not B? No problem. Anytime you need to express a negative statement, you just add the negation non ("not") in front of the verb, as in:
Maria

non

è mia sorella. ("Maria is not my sister.")
Questo orologio

non

è un regalo. ("This watch is not a present.")
Notice also how the basic Italian sentence structure doesn't change with most of the tenses (past, future, etc.).
Giovedì sarà il mio compleanno. ("Thursday will be my birthday.")
Mario non era un bravo calciatore. ("Mario wasn't a good soccer player.")
And finally, if you need to ask a question, remember that, in Italian, you don't need to do much. Just change your intonation, and you'll have a perfect question.
Sei ingegnere? ("Are you an engineer?")
Mario non era un bravo calciatore? ("Wasn't Mario a good soccer player?")
When we use adjectives to describe a person, a thing, or a situation, the structure stays exactly the same, including in the negative form or in other tenses:
(Tu) Sei bellissima! ("You are very beautiful!")
La lasagna era deliziosa. ("The lasagna was delicious.")
Il museo che abbiamo visitato ieri era molto interessante. ("The museum we visited yesterday was very interesting.")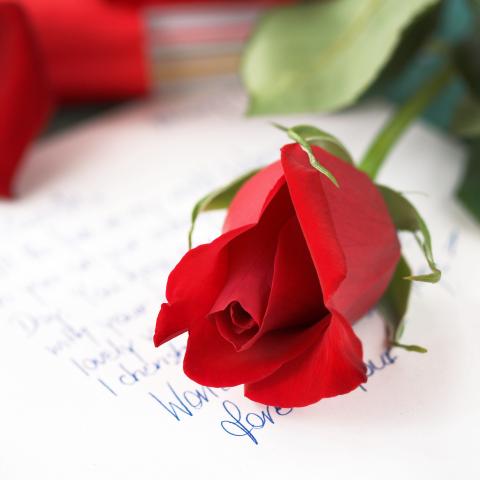 The rose is red…[A] is [B]
2. Voglio imparare l'italiano con ItalianPod101.com!
Voglio ("I want") is one of the Italian modal verbs (verbi servili) that are constructed by directly preceding the infinitive. 
Voglio imparare l'italiano con ItalianPod.101! ("I want to learn Italian with ItalianPod101.com!")
Devo parlare. ("I have to speak up.")
Posso fare. ("I can do it.")
So suonare. ("I know how to play.")
You can probably guess by now what the pattern is for the negative and interrogative forms. Yes, you're right! For the negative form, you just put non ("not") in front of the verb; if you want to ask a question, you just change the intonation:
Non voglio andare a scuola domani! ("I don't want to go to school tomorrow!")
Sai suonare il sassofono? ("Can you play the saxophone?")
Italian phrases change a little when we start using direct or indirect personal pronouns, which we can put in front of the conjugated verb (as usual): 
Lo voglio dire. ("I want to say it.")
Or, we can attach it to the end of the infinitive: 
Lo

voglio dire; = Voglio dir

lo

;  ("I want to say it.")
Ti

devo parlare; = Devo parlar

ti

; ("I have to talk to you.")

Lo

possiamo fare; = Possiamo far

lo

; ("We can do it.")

La

so suonare; = So suonar

la

; ("I can play it.")
3. Love is all you need…
Although it might be true that "All you need is love," in the real world, outside of dreamy songs, we need a lot of things. In Italian, "to need" translates into avere bisogno di. It's a slightly different structure than in English and you'd better get familiar with it, because when you travel to Italy, or when you're in the company of Italian friends, you might need to say one of the following:
Avete bisogno di informazioni? ("Do you need information?")
Hai bisogno di cambiare i soldi. ("You need to change the money.")
Il bambino ha bisogno di mangiare subito! ("The kid needs to eat right away!")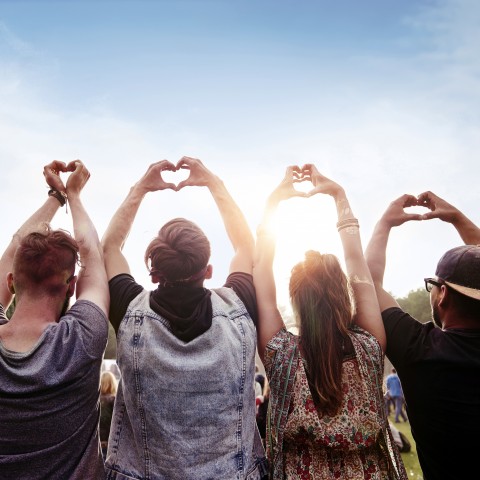 Abbiamo bisogno d'amore! ("We need love!")
Let's take a look now at this Italian language sentence structure. 
You've probably noticed that we're conjugating the verb avere ("to have"), which means that the literal translation of avere bisogno di is "to have the need for." The noun bisogno ("need") never changes, regardless of who the subject is, or who or what you need. 
Another important thing to remember is that the thing you need is introduced by the preposition di ("of"). When prepositions meet the article, they usually merge into a preposizione articolata.
Ho bisogno

del (=di + il)

bagno. ("I need the bathroom.") 
Hai bisogno

della (=di + la)

macchina? ("Do you need the car?")
When what you need is expressed by an action (and therefore a verb) you can change the sentence by replacing avere bisogno di ("to need") with dovere ("to have to"). Like in English, the final meaning in Italian is basically the same, with maybe just a slight difference:
Ho bisogno di

mangiare altrimenti svengo. ("I need to eat, otherwise I'll faint.")

>> It's necessary.

Devo

mangiare altrimenti svengo. ("I have to eat, otherwise I'll faint.")

>> I have no choice.
4. Mi piace l'italiano!
In Italian, the verb piacere expresses the concept of "liking" something, and of showing tastes and preferences. Piacere uses a particular sentence structure: What you like (or don't like) is the subject of the verb, while the person who likes (or dislikes) someone/something is expressed with an indirect personal pronoun. 
If you try to translate it literally into English, you'll have to change the order of the words a bit. Take a look:
Mi

piace la pasta. (Mi = a me)

> "I like pasta."

Ti

piace la pasta. (Ti = a te) > "You like pasta."

Le

piace la pasta.

(Le = a lei)

> "She likes pasta."
Gli

piace la pasta.

(Gli = a lui)

> "He likes pasta."

Ci

piace la pasta. (Ci = a noi) > "We like pasta."
Vi

piace la pasta.

(

Vi = a voi) > "You like pasta."
A loro piace la pasta. > "They like pasta."
Can you see what happened here? In the Italian translation, the grammatical subject is no longer "I" (io); it turned around to be the pasta! So if we go for the literal English translation, it would be "Pasta (subject) pleases (third person plural verb) me."
If the thing you like is plural, you use piacciono ("they please").
Mi piacciono gli spaghetti. > "I like spaghetti."
Ti piacciono i fumetti di Diabolik? > "Do you like Diabolik comic books?"
Non ci piacciono le brutte notizie. > "We don't like bad news."
The verb piacere can also be followed by an infinitive.
Non gli piace guidare. > "He doesn't like to drive."
Ti piace ballare? > "Do you like dancing?"
Mi piace camminare a piedi nudi. > "I like to walk barefoot."
Many other verbs use the same Italian sentence construction as piacere. For example:
Dispiacere ("to be sorry") >> Mi dispiace per la confusione. ("I'm sorry for the mess.")
Bastare ("to suffice"/"to be enough") >> Ci basta poco. ("We don't need much.")
Mancare ("to miss something or someone") >> Mi manca molto. ("I miss it a lot.")
Servire ("to need") >> Gli servono due pomodori. ("He needs two tomatoes.")
Interessare ("to be interested in") >> Ti interessa la storia? ("Does history interest you?")
Sembrare ("to seem"/"to appear") >> Ci sembra molto bello. ("It seems very nice to us.")
Dare fastidio ("to annoy"/"to bother") >> Mi dai proprio fastidio. ("You really bother me.")
5. Bella Ciao and the Reflexive Verbs
Lately, the traditional hymn of freedom and resistance Bella Ciao has become very popular. But have you ever realized how it's also a hymn to the power of reflexive verbs? Just look at the very first lyrics:
Is it a protest or a bank robbery…? 😉
Una mattina mi son(o) svegliato,
o bella ciao, bella ciao, bella ciao ciao ciao!
Una mattina mi son(o) svegliato
e ho trovato l'invasor.
One morning I awakened,
oh bella ciao, bella ciao, bella ciao, ciao, ciao!
One morning I awakened
And I found the invader.
One very common structure in Italian is to use reflexive verbs. These verbs express that the subject and the object of the action are the same: 
(io)

mi

sono svegliato. ("I woke up." Literally: "I woke myself up.")
(io)

mi

lavo le mani. ("I wash my hands." Literally: "I wash myself the hands.")
As you can see from the examples above, the reflexive verb is always preceded by a reflexive pronoun. So the pattern is always:
[subject] [reflexive pronoun – same person as the subject] [verb]
[Maria] [si – (lei)] [sveglia]
Further, an Italian sentence that uses reflexive verbs requires the auxiliary essere ("to be") in the past and all compound tenses. It also needs the consequent agreement of the past participle with the subject, as usual.
Si

sono

sposat

i

l'anno scorso. ("They got married last year.")
Carla, ti

sei

arrabbiat

a

con me? ("Did you get angry at me?")
Ieri non mi

sono

rasat

o

. ("Yesterday, I didn't shave.")
In Italian, many common reflexive verbs are those related to routine daily actions. Reflexive verbs, in the infinitive form, will have the third person reflexive pronoun -si attached to the end, which can be a little confusing. Let's see a few examples to clear things up.
Svegliarsi ("to wake up") > Mi sveglio alle sei. ("I wake up at six.")
Alzarsi  ("to get up") > Ti alzi? ("Do you get up?")
Lavarsi ("to wash up") > John si lava solo la domenica. ("John washes up only on Sunday.")
Vestirsi ("to dress up") > Mi vesto per andare alla festa. ("I dress up to go to the party.")
Mettersi ("to wear") > Non ti metti il vestito rosso? ("Don't you wear the red dress?")
Pettinarsi ("to comb") > Jessica non si pettina mai. ("Jessica never combs her hair.")
Radersi ("to shave") > Si rade un giorno sì e un giorno no. ("He shaves every other day.")
Truccarsi ("to put on makeup") > Le bambine si truccano a Carnevale. ("Girls put on makeup for Carnival.")
Addormentarsi ("to fall asleep") > Mi addormento a mezzanotte. ("I fall asleep at midnight.")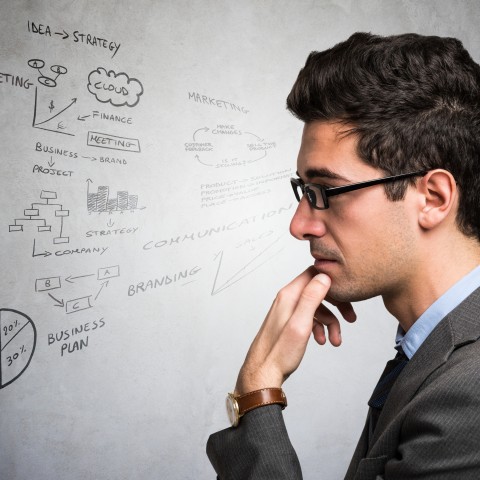 Reflecting on reflexive verbs…
Many Italian verbs that express a physical state or a state of mind are also reflexive:
Annoiarsi ("to get/be bored") > A teatro ci annoiamo. ("We get bored at the theater.")
Arrabbiarsi ("to be angry") > Perché ti arrabbi? ("Why do you get angry?")
Chiamarsi ("to be called") > Ciao, mi chiamo Elena. ("Hi, I'm called Elena.")
Divertirsi ("to have fun") > Sono sicura che vi divertiete. ("I'm sure you'll have fun.")
Innamorarsi ("to fall in love") > Mi sono innamorata di te. ("I fell in love with you.")
Lamentarsi ("to complain") > Si lamentano sempre. ("They complain all the time.")
Preoccuparsi ("to worry") > Non ti preoccupare. ("Don't worry.")
Rilassarsi ("to relax") > La domenica mi rilasso in famiglia. ("On Sunday I relax with my family.")
Sedersi ("to sit down") > Ci sediamo un poco? ("Shall we sit down for a while?")
Sentirsi ("to feel") > Non ti senti bene? ("Aren't you feeling well?")
Sposarsi ("to get married") > Si sposano a maggio. ("They get married in May.")
Vergognarsi ("to be ashamed") > Mi vergogno di quello che ho fatto. ("I'm ashamed of what I've done.")
6. Asking politely: Scusi, posso…?
1- Posso?
There are many situations where you need to politely ask to go someplace, or to get information or a service. Here's the correct Italian language sentence pattern for you to use in order to make the best impression with your politeness.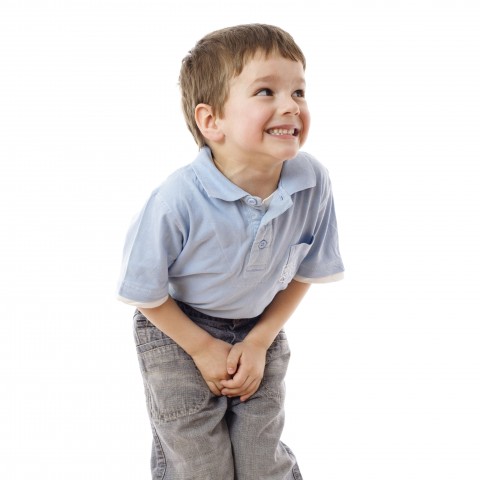 Posso andare al bagno? ("May I go to the bathroom?")
As in English, Italian uses the verb potere ("can"/"may"), followed by an infinitive, to ask for permission to do or get something.
Posso entrare? ("May I come in?")
Posso andare in bagno? ("Can I go to the bathroom?")
Posso alzarmi da tavola? ("Can I be excused?" Literally: "Can I leave the table?")
Posso avere il tuo numero di telefono? ("Can I have your phone number?")
2- Scusa… Scusi…
Often, before asking for something, Italians say Scusa… (informal) or Scusi… (formal). But what does that mean? It's actually a short version for saying "Excuse me," and in some situations, it can also be used to say "Sorry." But going back to the sentence pattern for politely asking for something, scusa is a way to draw the attention of the person you're about to ask permission from.
Scusi, posso entrare? ("Excuse me, may I come in?")
Scusa, posso avere il tuo numero di telefono? ("Excuse me, can I have your phone number?")
A common situation where you should use this structure is when you're at a coffee bar or a restaurant, and you want to draw the waiter's or bartender's attention before making your request:
Scusi, posso avere un cappuccino? ("Excuse me, can I get a cappuccino?")
Scusi, possiamo avere il conto? ("Excuse me, can we have the bill?")
Or, if you're lost in Milan or Rome and you need directions (or the time):
Scusi, può dirmi come arrivo al Duomo? ("Excuse me, can you tell me how to get to the Duomo?")
Scusi, può dirmi che ore sono? ("Excuse me, can you tell me the time?")
Remember to use the formal version, scusi, when you talk to an older person, someone you don't know, or anyone you want to show respect to (and with waiters and bartenders). The informal scusa is for young people, friends, and family.
3- Potrei…?
Finally, another way to ask politely for something in Italian is to use the present conditional. This shows that you're asking something, but you're not ordering. You're rather expressing a wish.
Potrei avere un cappuccino? ("Could I have a cappuccino?")
Mi farebbe un cappuccino? ("Could you make me a cappuccino?")
Mi potresti dire l'ora? ("Could you tell me the time?")
7. Asking Questions
1- About things: Che cos'è …?
Cosa ("thing") is the most indeterminate and comprehensive word in the Italian language. With the word cosa, you can indicate anything that exists, whether in an abstract sense or in reality. It's also the interrogative pronoun we use to ask about things when we want to know what they are, what they do, etc.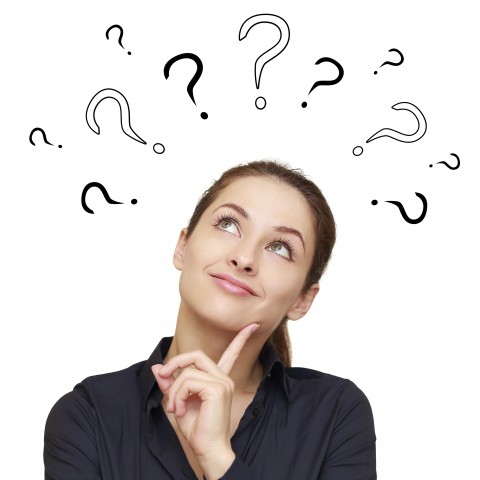 Cosa? Dove? Quando? Too many questions!!!
It's interesting to notice how there are different ways to say "what" in Italian:
These pronouns are always followed by a verb, either essere (if you're asking what things are), or any other verb (if you're asking about any other thing).
Che fai stasera?
Cosa fai stasera?
Che cosa fai stasera?
What's the difference between the above sentences? None whatsoever. They all mean: "What do you do tonight?" Similarly, the following sentences all mean: "What is an interrogative pronoun?" (By the way, if you want to know more about interrogative pronouns in Italian, you can review all about pronouns on ItalianPod101.)
Che è un pronome interrogativo?
Cos'è un pronome interrogativo?
Che cos'è un pronome interrogativo?
Did you see what happened with cos'è (in cos'è successo)? When you have cosa + è, the final "a" is dropped, and you add an apostrophe (') to indicate that there was an elision. This is quite common in Italian, and we'll see more examples of this in the next chapter.
2- Asking about a location: Dov'è …?
It might be true that all roads lead to Rome, but when you're in Rome and you need directions to get around, what do you do? For that, you simply use the adverb dove ("where"). Remember what happened with cosa + è = cos'è (elision). The exact same phenomenon happens here: dove + è = dov'è.
Dov'è il bagno? ("Where is the bathroom?")
Dove si prende l'autobus? ("Where do we take the bus?")
Dove va questo treno? ("Where does this train go?")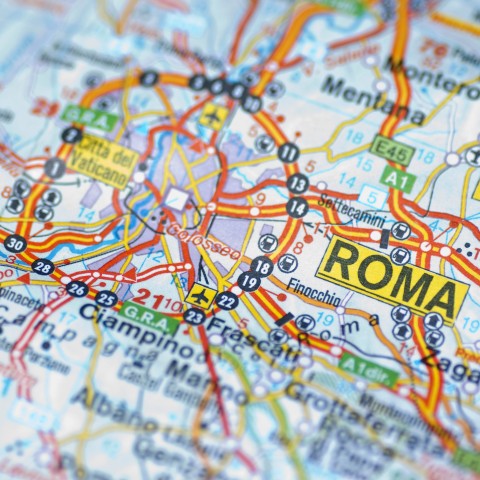 All the roads lead to Rome, but you can still get lost…
Another common way to ask where things are is by using the verb trovarsi. It's a reflexive verb meaning "to find oneself" / "to happen to be" / "to be situated."
Dove si trova il bagno? ("Where is the bathroom?")
Dove mi trovo? ("Where am I?")
And finally, you can hear Italians use the verb stare (literally "stay") to indicate where things are (especially within Rome):
Dove stanno i miei calzini? ("Where are my socks?")
Stanno nel primo cassetto, come sempre! ("They are in the first drawer, as always!")
3- Asking about time: Quand'è?
Tell me Quando Quando Quando…
This old Italian standard from the '60s is the perfect soundtrack to introduce the final basic Italian sentence pattern: Asking about time. Quando ("when") is used pretty much the same way as the other interrogative words, including the trick quando + è = quand'è.
Quand'è il tuo compleanno? ("When is your birthday?")
Quando arriva il treno? ("When does the train get in?")
Quando cominciano le vacanze di Natale? ("When does the Christmas vacation start?")
Obviously, you use quando if you mean to ask a general question about time, but you can change the formula if you want to be more specific:
In che anno sei nato? ("What year were you born?")
A che ora arriva il treno? ("What time does the train get in?")
Che giorno cominciano le vacanze di Natale? ("What day do the Christmas vacations start?")
8. Conclusion
Do you think you know enough about the most useful Italian sentence structures now? Do you feel confident about diving into a conversation in Italian, using basic sentences, questions, and polite requests? What about discussing your likes and desires?
Let us know if there's any other topic or sentence pattern that you would like to learn more about. And make sure to explore our site, ItalianPod101.com, to take advantage of our free resources, vocabulary lists, and mobile apps to practice whenever and wherever you want.
Remember that you can also use our premium service, MyTeacher, to learn Italian with your own teacher. You'll also continue to study at your own pace with fast, fun, and easy Italian lessons, including 220+ hours of audio/video courses, study tools, and more!