Listening is one of the four skills you need to master when learning a language (the others are speaking, writing, and reading). These are the skills that you'll have to keep training as you study Italian or any other language. But if you're not planning to travel in order to get an immersive experience or don't have a bunch of Italians living with you, listening to authentic Italian might not be the easiest thing to do. Luckily, the internet is replete with a variety of Italian podcasts that, as it turns out, are great for learning the language.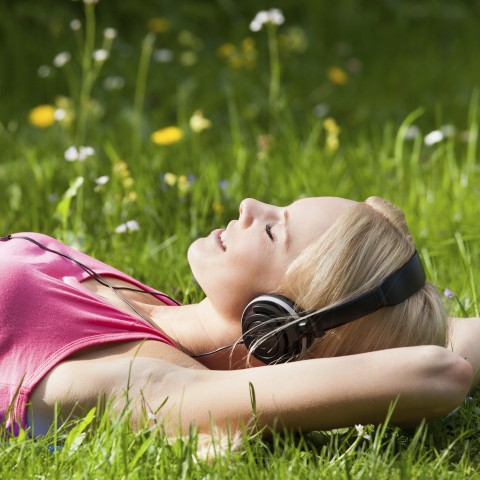 You can listen to podcasts literally anywhere!
In this article, we'll present and analyze a list of the ten best podcasts to help you learn Italian and improve your learning experience. And we'll also talk about tools, strategies, and tricks for making the most out of them.
Table of Contents
1. Benefits of Using Podcasts to Learn Italian
Listening to podcasts in Italian is the next best thing to visiting Italy. 
Once you find the perfect fit, you can subscribe to the podcast so that you'll always be updated when a new episode comes out. Podcasts are usually updated on a weekly basis, or sometimes even once every two or three days. But don't worry! They stay online forever (or at least for a few years), and you can listen to them at your own pace. 
So, what do podcasts have to offer? 
They are fun and interesting, therefore boosting your motivation.
They provide authentic listening material produced (mostly) by Italians.
They're always available (online, downloaded, any way you prefer).
You can listen to an episode as many times as you want; you can also pause it, rewind it, fast-forward it, and even slow it down.
You can listen in the car, on the bus, on your bike, or even in bed with your eyes closed right before you go to sleep!
And since podcasts have become really popular in recent years, you'll be able to find a number of different podcasts that suit your needs and preferences. There are those specifically devoted to learners of Italian (just like you!), those that provide the latest Italian news, and even those that focus on culture, music, sports, and cooking. Oh, yes! Especially cooking.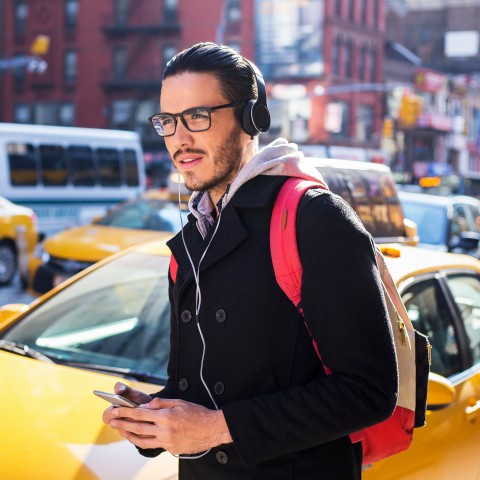 How about a little Italian on your way to work?
2. The Top 10 Italian Podcasts
Level: Beginner to

Intermediate

Theme: Teaching Podcast
PDF and YouTube channel
This is a great and fun podcast that will help you learn Italian and improve your listening skills with weekly 10-minute episodes. The podcast covers many different topics: grammar and vocabulary, gestures and culture, Romeo and Juliet, rude Italian expressions…the list goes on. 
The course is intended for students who already have some basic knowledge of Italian but can't speak well yet or have difficulty following the spoken language. Alberto (sometimes joined by his nonna) gives you tips and suggestions for making quick progress. The podcast is entirely in Italian but comes with a PDF transcript. 
Italiano Automatico is also on YouTube, so you'll be able to watch extra material.
Level:

Absolute Beginner

to

Advanced

Theme: Teaching Podcast
Free content with ads + Premium paid content
This is a very interesting one because it offers something for learners at every level. It starts in English—making it ideal for absolute beginners—and as the seasons and episodes progress, the amount of Italian used increases alongside your progress in the language. 
In each episode, the hosts explain the use of the language, introduce specific vocabulary for a variety of occasions, and help listeners make sense of Italian grammar. They also go around Italy and talk with different people, which will give you the chance to listen to a number of native speakers. 
CoffeeBreak Italian is updated with great frequency, so you'll always have some new content to enjoy. 
Level:

Absolute Beginner

to

Advanced

Theme: Teaching Podcast
Free content + Premium and Premium PLUS subscriptions
Well…of course I'm a bit biased here, but ItalianPod101 is a truly complete Italian course with many different podcast series. Just choose your level and the topic you want to learn about, and you'll find everything you need, whether you're an absolute beginner, an intermediate learner, or an advanced student.
You'll find dialogues depicting common daily situations, cultural insights, and lots of first-hand information about Italy and the Italian lifestyle. You can complement this with the grammar points, exercises, quizzes, and vocabulary lists we provide. You could even get personal coaching by upgrading to Premium PLUS—perfect if you wish to have personalized lessons and a 1-to-1 learning experience.
Level: Beginner to

Advanced

Theme: News
Free 3-minute episodes or Premium content (full episodes)
Do you want to keep up with current events while improving your listening skills? Try the News in Slow Italian podcast. It offers weekly updates on everything that happened during the week, presented at a very slow pace so that you'll be able to catch every single word.
A 3-minute summary of every episode is free, and it even comes with a written summary that will definitely help you get the main concepts, even if you're a beginner.
Level: Intermediate to

Advanced

Theme: Teaching Podcast
Free content with ads + Premium paid content
Even though Coffee Break Italian is already on the list, the Travel Diaries season deserves a special mention. Traveling has been complicated lately, right? So what could be better than a podcast that allows you to travel through the amazing Tuscany region and discover its history, gastronomy, and culture while practicing your Italian? 
In its ten episodes, you will accompany Giulia and her friend Paolo on a train ride through Tuscany. If you're willing to subscribe to the paid content, you can also get videos and lesson notes.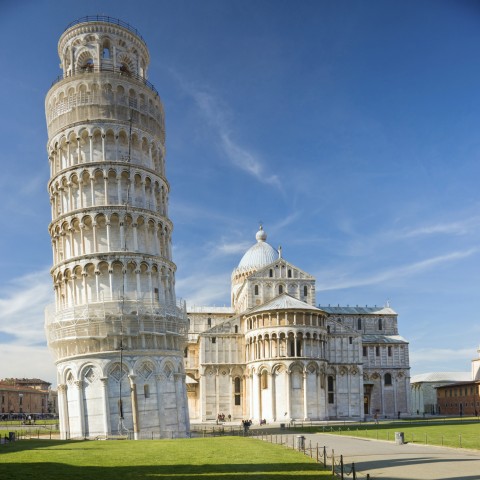 Let's travel with a podcast and "listen" to the Torre di Pisa!
Level: Intermediate to

Advanced

Theme: Teaching Podcast
Free content with ads + Premium content with a small donation
As the title of this podcast (literally: "The Real Italian") suggests, its more than 60 episodes feature real conversations about real topics with a group of true Italians.
One of the great things about this podcast is that it gives you the ability to read the transcript as you follow along with the audio (if you're listening on the computer). Most of the content is free, though you can opt to give a small donation or pay a small fee for specific episodes.
Level:

Advanced

Theme: Everything!
Free 
RAI is the public Italian radio and television service, and RaiPlay is its online platform. Here, advanced students can find every type of podcast and radio recording, literally from A to Z!
Music, news, cooking, travel, culture, you name it. My personal favorites are: 
Il rifugio ("The shelter"), which follows a high-altitude trek to the best Italian mountain shelters and covers the stories of those who live there
Italia a tavola: pari o dispari? ("Italy at the table: even or odd?"), which is a lively discussion of what the best foods are and where to find them
Level:

Advanced

Theme: Food and Good Living
Free 
A star chef. A sports journalist with a passion for la dolce vita. These two characters make up the strange couple hosting Mangia come Parli, a great cooking and food culture podcast. 
If you're an advanced learner with a strong grasp of the language (and a love of good food), this is the perfect Italian podcast for learning simple recipes while honing your language skills. Discussions focus on things like seasonal products, Italian culinary traditions, and everything that makes life more pleasant. You might even hear little secrets from the chef on how to make your dishes perfect! 
All this is seasoned with clever dialogue and irony from the hosts, starting with the title. Mangia come parli ("Eat like you speak") is a take on the popular saying Parla come mangi ("Speak like you eat"), a piece of advice suggesting that we speak in a simple way (just as we eat in a simple way). 
Level:

Advanced

Theme: Fiction
Free 
An intriguing podcast, La mia storia ("My Story") is a series of over thirty 30-minute episodes. It's a mix of history and stories, reality and fantasy, covering the lives of ordinary men and women in the context of the great events that made history.
Even though the theme might seem complex, the narration is so smooth and—naturally—slow that it will please even intermediate learners. And you're free to listen to each episode as many times as you wish!
Level: Beginner to

Intermediate

Theme: Teaching Podcast
YouTube channel
To finish our list of the ten best Italian podcasts, let's look at one more podcast specifically aimed at students of Italian. Lucrezia is a vlogger and YouTuber who specializes in cultural topics as well as essential grammar and vocabulary. Each of her podcast episodes is 5 to 7 minutes long, and you can listen to them anywhere.
She has published a lot of material, and you'll definitely find everything you need in addition to answers to any doubts or questions you might have. And she also has a popular YouTube channel you can check out! 
3. Tricks to Help You Learn Italian More Effectively with Podcasts
Now that you've seen some of the best podcasts for learning Italian, let's go over a few tips and tricks you can use to make the most of your listening time. 
Picking the Perfect Podcast
Find a podcast that meets you at your current level. If it's too easy or too fast to follow, it's probably not the right podcast for you. You would get bored or frustrated.
Make sure it focuses on topics that really interest you. The topic of the podcast should be familiar to you or associated with something you're interested in. The exception is if it's a podcast aimed at Italian learners. But even in that case, different podcasts tackle different topics, so you always have the opportunity to pick the most appropriate one for you.
Consider listening to many podcasts. This will help you find the one that's right for you, even if it takes some time. So be it! This will actually be a good challenge, and it will "force" you to pay more attention. Listening to podcasts on different topics will also help enrich your vocabulary. 
Making the Most of Podcasts for Language Learning
Have you already chosen your favorite podcast? Or two or three? Then get your headphones, grab a piece of paper, and make sure your pencil's sharpened. Below, we'll give you our top tips on how to improve your Italian listening skills with podcasts. 
Listen with headphones. This will allow you to better concentrate on the conversation without distractions. 
Catch the keywords. Don't worry if you don't get every single word. No problem at all! What's important is that you get a sense of the topic by catching the keywords and main sentences. You will soon notice that the word denoting the topic is usually stressed more; that is, it is pronounced more clearly, maybe with a pause before or after it. For example, a host might say:

Oggi siamo qui per parlarvi di melanzane. ("Today we're here to talk to you about eggplants.")

But you'll probably hear: Oggi siamo qui per parlarvi di MELANZANE. Or even: bla … bla … bla … bla …  melanzane. 

Yes, that's right. Melanzane is the keyword here, and as long as you hear that clearly, you'll know what they're talking about.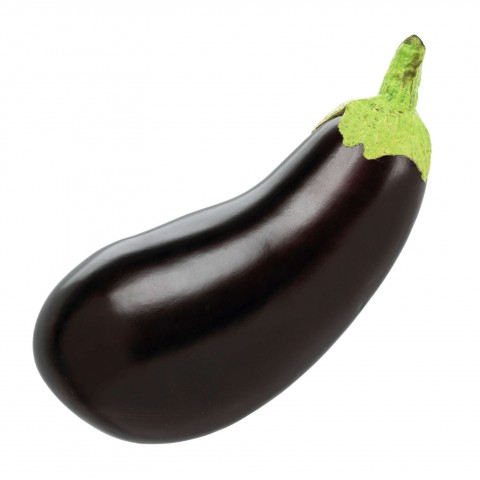 Melanzane / Eggplant
Feel free to pause, rewind, slow down the audio, and use the transcripts. One of the great advantages of podcasts is that, unlike real people and conversations, they offer you the chance to listen to the same content many times over. You can pause and take notes while you listen, and in some cases, you can even download the transcript and read it as they speak.
Practice, practice, practice! Try and listen to at least one podcast episode every day, and repeat any words or expressions that catch your attention. This will help you learn and get used to the pronunciation. Some podcasts (like ItalianPod101) even provide a pause in the dialogue so you can repeat after the hosts. 
Mix the listening practice with other material. As we mentioned at the beginning, listening is one of the four skills you'll need to work on throughout your Italian learning journey. So we recommend keeping things fresh and mixing it up a little. The best place to do just that is ItalianPod101.com, where you can take advantage of all the resources we have to offer.
Be consistent. This will provide you with a more natural learning experience, so you can acquire the Italian language just like children do! When you read or listen to a language, you're memorizing the grammatical structures of the language without even noticing. Kids learn all the basic grammar rules and are able to apply them correctly, way before they study any of it at school. If you listen many times to certain simple constructions—such as those using avere ("to have") or essere ("to be")—they will eventually become so natural that you'll start using them correctly without thinking too much about it.
4. Conclusion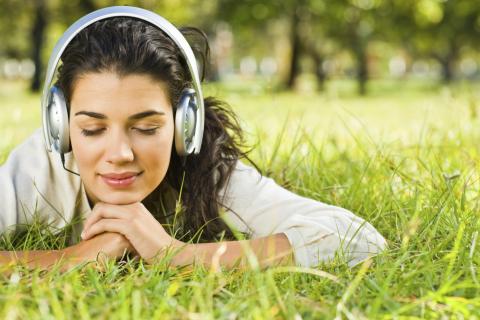 In this guide, we have presented the top ten Italian podcasts and discussed how you could benefit from them to improve your Italian skills. Are there other podcasts you would like to suggest? Please let us know in the comments below; we always love to hear from our readers.
If you're looking for something to help you keep practicing all of your other communication skills, make sure you take a look at ItalianPod101.com. Here, you can find tons of free resources, grammar lessons, and vocabulary lists to review words and practice their pronunciation.
And if you need customized lessons, remember that you can subscribe to our Premium PLUS service, MyTeacher, to get personal 1-on-1 coaching with a private teacher. Have a question about a podcast episode you just listened to? Your teacher has answers! In addition to providing you with assignments, personalized exercises, and recorded audio samples just for you, your teacher will review your work and help improve your pronunciation. 
Keep learning Italian and having fun with ItalianPod101!