Each year, Italy observes its National Unity and Armed Forces Day in commemoration of its victory in WWI while part of the Allies. While this is no longer considered a public holiday, Italy's National Unity Day still holds some relevance to the Italian people, who continue to put on celebrations and special events.
In this article, you'll learn the most pertinent facts about National Unity Day and Armed Forces Day in Italy.
At ItalianPod101.com, we hope to make every aspect of your learning journey both fun and informative!
1. What is National Unity Day in Italy?
As mentioned earlier, National Unity Day and Armed Forces Day in Italy commemorates the country's WWI victory. Following this victory, Italy also conquered Trento and Trieste which began the process of its unification.
Beginning in the 1970s, Italian Armed Forces and Unity Day started to fall off the radar and the Italian people no longer considered this an important day. During the 1960s, many Italians actually protested this holiday in order to draw attention to the lack of conscientious objection rights which would allow them to refuse military service.
In spite of this holiday's declining status and the growing stigma around it, Italians did once again start to accept it in the 2000s. This was largely due to the influence of then-President Carolo Ciampi.
2. When is it?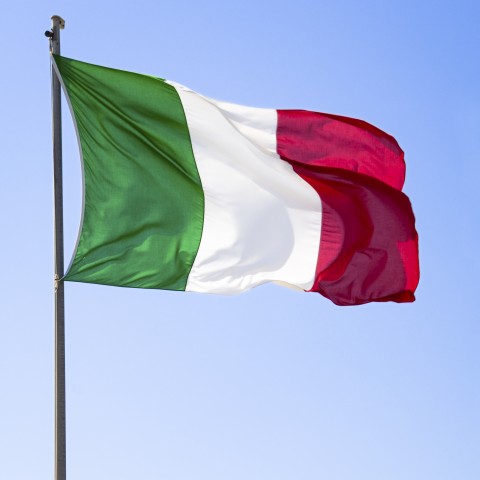 Each year, Italians commemorate their National Unity Day and Armed Forces Day on November 4.
3.How is it Celebrated?
On National Unity Day, Italy begins celebrations by hoisting its national flag. Italian mayors and those serving in the military are present during this ceremony, and people are able to watch weaponry and martial arts demonstrations.
Further celebrations include solemn visits to the Tomb of the Unknown Soldier for the wreath-laying ceremony, and Vittorio Veneto, both of which hold significant meaning to the Italian people. The Vittorio Veneto is where Italy and Austria-Hungary fought their final battle of WWI. Another popular destination for National Unity Day is the Redipuglia Memorial Monument, a place devoted to honoring the many Italians who lost their lives there.
4. The Italian Front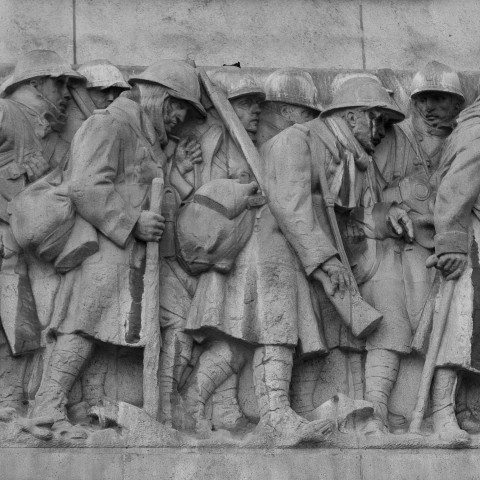 In 1915, Italy decided to leave its Triple Alliance with the countries of Germany and Austria-Hungary, and instead joined the other side. After declaring war on Austria-Hungary, Italy officially became involved in WWI.
The two countries fought many battles up until 1918, which were known as the Italian Front. The same year, the Armistice of Villa Gusti was signed at the prompting of Austria-Hungary, and Italians celebrate this each year.
5. Essential National Unity and Armed Forces Day Vocabulary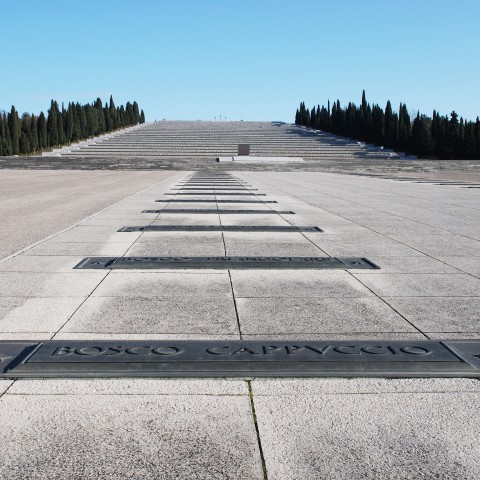 Here's the essential vocabulary you should know for National Unity and Armed Forces Day in Italy!
Anniversario
"Anniversary"
Prima Guerra Mondiale
"World War I"
Giorno dell'Unità Nazionale
"National Unity Day"
Giornata delle Forze Armate
"Armed Forces Day"
Anniversario della fine della prima guerra mondiale
"Anniversary of the end of World War I"
Milite Ignoto
"Tomb of the Unknown Soldier"
Celebrazione all'Altare della Patria
"Celebration at the Altar of the Fatherland"
Vittoriano di Roma
"Vittoriano in Rome"
Visita al Sacrario di Redipuglia
"Visit to the Redipuglia Memorial Monument"
Visita a Vittorio Veneto
"Visit to Vittorio Veneto"
Riconoscenza
"Gratitude"
Caduti militari italiani
"Fallen Italian soldiers"
To hear each of these vocabulary words pronounced, and to see each one accompanied by a relevant image, be sure to check out our Italian National Unity Day and Armed Forces Day vocabulary list!
Parting Words
We hope you enjoyed learning about National Unity Day and Armed Forces Day in Italy with us!
Does your country have a similar holiday? If so, how do you celebrate it? Let us know in the comments; we always love to hear from you!
Learning about a country's culture may be the most exciting and enriching aspects of trying to master a language. If you want to continue delving into Italian culture, you may be interested in the following pages:
We know that learning Italian isn't an easy feat. But at ItalianPod101.com, we believe that you really can master the language and come to understand Italian culture. We'll be here with you every step of the way with constant guidance and encouragement!
Happy learning!