What is the Italian holiday Ferragosto? The name may sound a bit odd, as it refers to the month the holiday takes place in (August), and not the holiday itself. Simply put, Ferragosto is Italy's version of the Assumption celebration, which commemorates the assumption of the Virgin Mary into Heaven.
At ItalianPod101.com, we hope to make learning about the Italian Ferragosto holiday both fun and informative, as we peel back layers of Italy's unique culture and its religious traditions. After all, this is key in truly mastering any language!
1. What is Ferragosto?
Ferragosto is the Italian word for the mid-August holiday, and this is the festival of the Assumption of Mary. That is, the day when, according to the Catholic religion, we celebrate the passage of Mary, the Madonna, from earth to Heaven.
The Assumption of Mary is a Catholic holiday, but its origins are Roman, as evidenced by the name Ferragosto, which in Latin means "resting of Augustus," and signifies a feast that was held by the Emperor Augustus. One can say that today, in Italy, both Roman and Catholic traditions are present, but changes have nevertheless occurred since the time of their origin.
2. When is Ferragosto?
Each year, Italians celebrate Ferragosto on August 15. Because of its particular date, the Ferragosto holiday is also associated with the end of summer, and the coming of autumn and winter. Read below to learn how Italians make the most of their final days of warm summer sun!
3. Ferragosto Traditions in Italy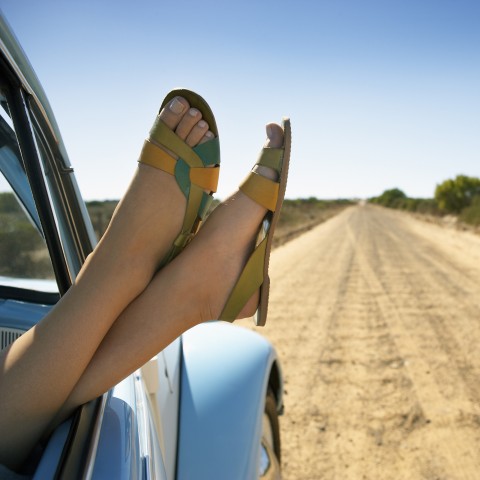 On Ferragosto, Roma and all the rest of Italy celebrate with good food, games, and a procession to commemorate the Virgin Mary.
The festivities that take place in Trappeto—a small Sicilian village—are linked to the Catholic tradition. Every year, on August 15, the statue of Madonna is put on a boat. For a typical procession at sea, the boat with the statue is dragged through the entire coastline of the country and believers follow it.
There are other customs, such as horse racing, which have a pagan origin instead. One of the most famous races is the "Palio of Siena."
Italians, wherever they are, like to meet their friends to celebrate the summer and go outdoors to eat Ferragosto food together. It's especially popular to organize picnics with large barbecues of meat and vegetables. Consuming large amounts of watermelon is also a must!
In addition, the resort areas hold special tournaments, such as the Greasy Pole. Here, Italians hang culinary delicacies atop a pole, which serve as the prize for the one who's able to climb the pole fastest. But, as the name suggests, the pole is greased!
4. A Midnight Swim
Do you know how most Italian guys celebrate the Ferragosto holiday?
They gather in groups of friends on August 14, in the evening, and go to the beach together. At midnight, the ritual is to take a dip together.
5. Vocabulary You Should Know for Ferragosto
Here's some vocabulary you should know for Ferragosto in Italy!
Grigliata — "Barbecue"
Picnic — "Picnic"
Andare in spiaggia — "Go to the beach"
Andare a messa — "Go to mass"
Viaggio — "Trip"
Piccione arrostito — "Roast pigeon"
Cestino da picnic — "Picnic basket"
Bagno di mezzanotte — "Midnight swim"
Fuoco d'artificio — "Firework"
Falò — "Bonfire"
Ferragosto — "Ferragosto"
Festa — "Party"
To hear each of these vocabulary words pronounced, check out our Ferragosto vocabulary list! Here, you'll also find relevant images accompanying each word to help maximize your memorization!
Conclusion
We hope you enjoyed learning about Ferragosto with us! Does your country have Assumption Day celebrations, too? If so, what are they like? Let us know in the comments!
To continue learning about Italian culture and the language, explore ItalianPod101.com and take advantage of our many fun and practical learning tools:
If you prefer a one-on-one learning approach, or just want to give it a try, be sure to upgrade to Premium Plus. In doing so, you'll gain access to your very own Italian teacher as well as a personalized learning plan based on your needs and goals!
Whatever your reason for learning Italian, know that your hard work will pay off, and it'll be well worth it! And ItalianPod101 will be here with you on each step of your language-learning journey.