Italy is best known as a holiday destination. With its 7.500 kilometres of coast (much of which consists of beaches), majestic mountains, amazing cities, and stunning countryside, it's by definition a place to spend some time doing nothing but enjoying it all. And let's not start talking about the food and wine!
Well, for some people all of these are also good reasons to move to Italy and start a new life there. Especially if they also have an Italian significant other. But how can you work in Italy as a foreigner? Where should you start looking for a job?
Here on ItalianPod101, we'll explain how to move to Italy and get a job. So, if you're planning to start your own Dolce Vita, just keep on reading to learn about finding jobs in Italy.
Start with a bonus, and download the Business Words & Phrases PDF for FREE! (Logged-In Member Only)
Table of Contents
1. What Do I Need to Work in Italy?
In order to work in Italy as a foreigner, you must act according to the Italian immigration laws, which vary depending on your nationality:
EU citizens: EU citizens have very few requirements in order to find a job in Italy and start their life there.
Non-EU citizens: For non-EU citizens, things are harder, since they need a work permit.
In both cases, since many Italians, especially the older ones, don't speak English or any other language except their own (and maybe a dialect), it's better for you to learn Italian, at least to an intermediate level, before starting to look for a job there. Highly specialized jobs in a few scientific and engineering fields may be an exception, as English might be accepted as a language in the workplace.
1- How to Work in Italy as a EU Citizen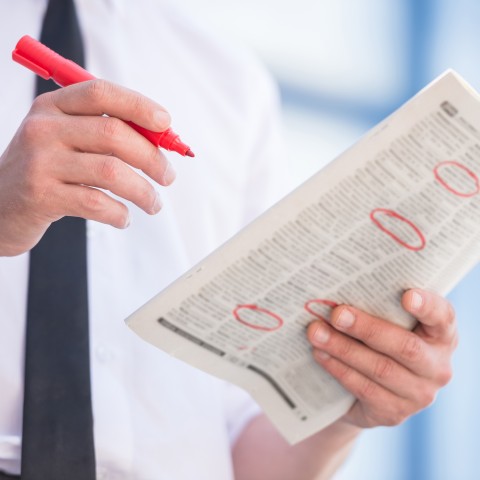 All EU citizens have the right to free movement within all the EU countries, which are: Belgium, Bulgaria, Croatia, Cyprus, Denmark, Germany, Estonia, Finland, France, Greece, United Kingdom, Hungary, Ireland, Italy, Latvia, Lithuania, Luxembourg, Malta, The Netherlands, Austria, Poland, Portugal, Romania, Slovenia, Slovakia, Spain, Czech Republic, Sweden.
This means that EU citizens have the right to move and to work in Italy without a special permit. Though they still need to deal with a bit of bureaucracy. In order to be hired in Italy, they need:
A valid ID document (passport or identity card).
A codice fiscale ("fiscal code"), which is a unique identifier based on full name, place of birth, and birthday. It's used for a great number of things, from submitting a residency request to getting a library card. Requesting this codice fiscale is pretty simple, especially compared to any other bureaucratic operation in Italy and—good news!—it's also completely free.
You just have to go to your local Agenzia delle Entrate and issue a request. You'll immediately receive your code. There are even sites where you can calculate your fiscal code in advance, in case you're curious.
EU citizens have the right to free movement, as we said, but they still need to apply for residency in Italy if they plan to live in the country for more than three months.
2- How to Work in Italy as a Non-EU Citizen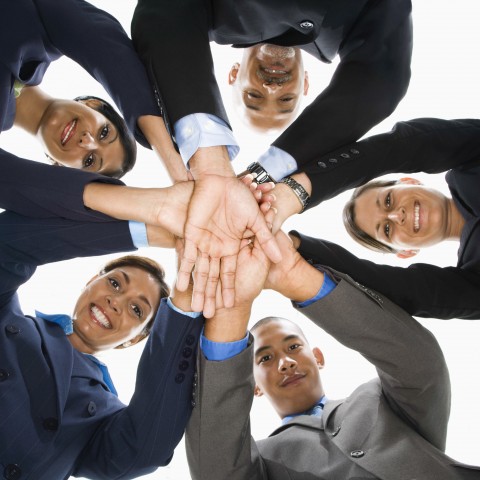 Things get harsher for non-EU citizens. This said, working in Italy as an American is a lot easier than working there as a person from Asia or Africa, due to the different ways non-EU immigrants are generally treated, according to their nationality.
Anyway, this is what they all need:
Visa: A Visa is issued for a specific purpose and therefore there are different kinds—tourist visa, student visa, employment visa, and so on. It has an expiry date and it establishes for how long you'll be allowed to stay in the country. If you have a visa for the Schengen area, you don't need another one to enter Italy.
Residence permit (permesso di soggiorno): Within eight days of entering Italy, you must apply for a residence permit, which is the most important document for a non-EU citizen in Italy. The permit will reflect your visa (so you'll receive a student permit if you have a student visa, an employment permit if you have an employment visa, and so on) and must be requested to the local Police Headquarters (Questura).
Depending on the kind of permit you need, you have to make a request at the post office or directly at the Questura. Since the matter is complicated, we advise you to seek out more information at a local union office or association. The times for the release of the residence permit can vary greatly, from a few weeks to several months. In the meantime, you must keep the receipt they give you.
2. What You Should Know Before Starting to Work in Italy
Italy's one of the most developed countries in the world. However, it's facing a hard economic crisis that's still far from being resolved. This means that it has a less-vital job market in comparison to other EU countries and a higher unemployment rate (which is 9.7% as of summer 2018). Moreover, undeclared employment is pretty common, regarding at least 3.3-million workers in Italy.
The Italian laws grant equal rights for every person in the job market. There are many different kinds of contracts that an employer can offer you. These are the most used:
Permanent contract (contratto a tempo indeterminato): A contract without an expiry date. It can be part-time or full-time.
Fixed-term contract (contratto a tempo determinato): A contract with an expiry date, after which it can be renewed or not, according to the employer's and the employee's will. It can be part-time or full-time.
Interim supply contract (contratto di somministrazione): A contract made between the worker and an agency (agenzia interinale) supplying workers to companies for a short period of time.
On-call contract (contratto a chiamata): A contract without a fixed number of hours. The employer can request the employee to work according to the company needs with short notice.
Apprenticeship contract (contratto di apprendistato): If you're younger than 29 years old, you can be hired as an apprentice to learn a job. This kind of contract usually lasts between six months and three years.
3. What are the Most Sought-after Jobs in Italy?
Is it hard to find a job in Italy?
If you have highly valued skills and a good knowledge of Italian and English, you probably won't have any issue finding a job in Italy.
For example, it's pretty easy to find marketing jobs in Italy if you have experience in this field. It's the same for engineering, IT, management, and so on. You'll also find good opportunities if you're a qualified factory worker. For example, there are many jobs in Modena, Italy if you have skills and experience that can be useful in the mechanic industry.
Jobs in Italy for English speakers include language teachers, interpreters, or jobs in the tourism industry. There can also be good jobs for Americans in Italy in companies working with American clients or seeking to expand in the USA.
4. Where Can I Find the Best Job Opportunities?
There is a strong wealth gap between Northern and Southern Italy. So, if you're willing to work in industry, marketing, fashion, IT, technology, and so on, you'll probably have better chances of finding good jobs in Milan, and in the North in general. You can also happen to find IT jobs in Rome, Italy, but the real economic capital of the country is Milan.
Jobs in Rome are mostly in the tourism field, or in anything related to university and the public administration. It's pretty much the same for jobs in Florence, Italy, except for the fact that in Tuscany there is also a strong and lively textile industry. Jobs in Calabria, Italy or in basically any other Southern region are harder to find.
That said, what's the best way to find jobs in Italy?
5. How to Look for a Job in Italy
There are many ways to look for a job in Italy:
Sites: Indeed Italia, LinkedIn, Infojobs, Trovalavoro, and others can be useful for finding job offers.
Agencies: The aforementioned agenzie interinali ("supply agencies") can be a good way to find temporary jobs, especially in fields such as manufacturing, tourism, and food.
Centro per l'impiego: The public job center. It can help you have an idea of the opportunities in your city and province.
Relations: This is by far the best way to find a job in Italy. Try to meet new people working in your field, by going to expos, congresses, and so on.
6. Some More Advice
1- How to Work as a Language Teacher in Italy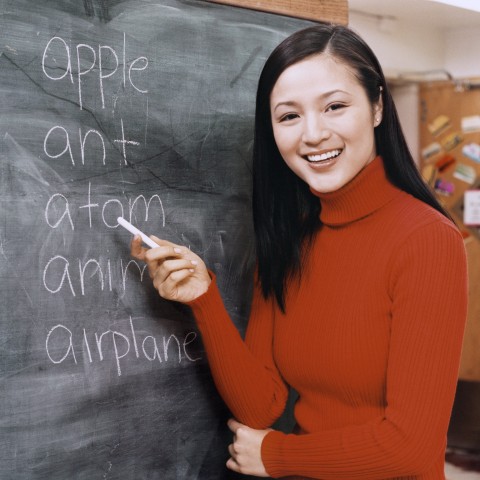 Wondering how to find a job in Italy for English speakers? Being a language teacher is among the most common jobs in Italy for American citizens, or for people from the UK and Australia. As for how to find a job teaching English in Italy, you can start by introducing yourself to language schools and universities, or place some ads on message boards by universities and schools, or put yourself out there online.
2- How to Work as a Blue-collar in Italy
To work as a blue-collar, you'll need to know the Italian grammar and written language. Moreover, it could take some time to get used to the Italian bureaucracy.
3- How to Work in the Healthcare Field in Italy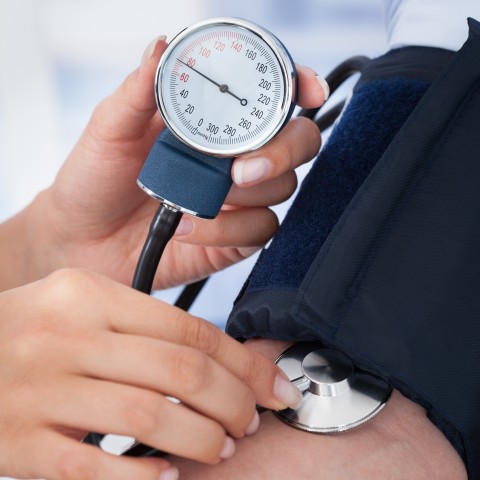 In order to work in the healthcare field in Italy, you must have a recognized degree or diploma, and know the Italian medical terms.
7. ItalianPod101: Learn with Us and Build Your New Life in Italy!
Start building the foundation of your new life in Italy with ItalianPod101.com! Learn the Italian language according to your current level and improve everyday, in a fun, engaging platform that will both teach and entertain you. Discuss with the other members of our community on our forum and learn everywhere you are with our amazing mobile apps! Finally, you can find out everything you need about working and living in Italy with our articles and guides!