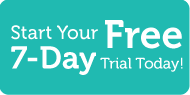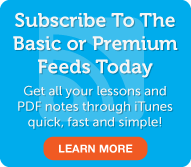 Italian Word of the Day
5 Most Recent Forum Posts
Social Networking
Learn Italian with ItalianPod101.com! You're walking around a great little Italian boutique with your friends, inspecting the Italian merchandise for sale. You're in the market for some Italian accessories to match an outfit you bought at another Italian clothier, but so far, you've had no luck till now. You find a great necklace and a scarf, but there is no Italian price tag on the items. Puzzled, you flag down an Italian salesperson who is eyeing you and following you closely around the store. You ask the salesperson in Italian, "How much is this necklace?" He responds in Italian, "It's four hundred euros." Aghast, you reply in Italian, "For a beaded necklace?" He insists in Italian, "It's handcrafted by Italian artisans." You tell him in Italian, "Well, no thanks. What about this scarf?" He responds in Italian, "It's also handmade here in Italy, so it's more expensive." You ask in Italian, "What, did the silkworms grow up here too?" With that, you storm out of the store and march onto the next Italian merchant.
Learning Italian with ItalianPod101.com is the most fun and effective way to learn Italian! This Italian Absolute Beginner lesson will teach you how to ask the cost of items in Italian. You'll also learn why you should always be suspicious when an Italian store doesn't have its price tags visible. Visit us at ItalianPod101.com where you will find many more fantastic Italian lessons and learning resources! Leave us a message while you are there!
Premium Members

Review
|
Play
|
Popup
Dialog
|
Play
|
Popup
Premium Learning Center
Premium Lesson Checklist
Basic Members

Audio
|
Play
|
Popup
Lesson Notes
Basic Lesson Checklist
This entry was posted on Monday, February 22nd, 2010 at 6:30 pm and is filed under Absolute Beginner Season 1 . You can follow any responses to this entry through the RSS 2.0 feed. You can leave a response, or trackback from your own site.
16 Responses to "Absolute Beginner #8 - How Much Does That Italian Accessory Cost?"