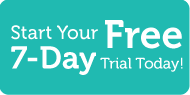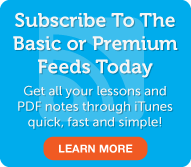 Italian Word of the Day
5 Most Recent Forum Posts
Social Networking
Learn Italian with ItalianPod101.com! Your friend tells you in Italian, "Look out…trouble is coming your way!" You respond in Italian, "No way! What are you talking about?" Your friend replies in Italian, "Your suitor is coming toward you." You protest in Italian, "But I don't have any suitors…" Your friend tells you in Italian, "Oh, yes you do! This boy just loves to flirt with you. I bet he'll ask you on a date! I bet he'll want to take you to the movies! Will you hold his hand?" You say to your friend in Italian, "Shut up. You've got to be kidding. I don't have time for dates. I barely have time for getting everything done as it is!" Your friend whispers to you in Italian, "Yeah, right. Besides, he's kind of cute!" You shush your friend and ask in Italian, "What were we just talking about?"
Learning Italian with ItalianPod101.com is the most fun and effective way to learn Italian! This Italian Lower Intermediate lesson will focus on the features of two continuous Italian tenses, the present progressive and the past progressive. Additionally, we will consider how to arrange and deal with dates in Italy and share typical Italian dating habits and expectations. Visit us at ItalianPod101.com where you will find many more great Italian lessons and learning resources! Leave us a message while you are there!
Premium Members

Review
|
Play
|
Popup
Dialog
|
Play
|
Popup
Premium Learning Center
Premium Lesson Checklist
Basic Members

Lesson Notes
Basic Lesson Checklist
This entry was posted on Saturday, June 28th, 2008 at 6:30 pm and is filed under Lower Intermediate Season 1 . You can follow any responses to this entry through the RSS 2.0 feed. You can leave a response, or trackback from your own site.
23 Responses to "Lower Intermediate #1 - Are These the Best Italian Films?"