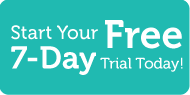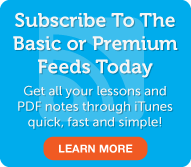 Italian Word of the Day
5 Most Recent Forum Posts
Social Networking
Learn Italian travel phrases with ItalianPod101.com! A little Italian can go such a long way! Whether you're traveling, visiting, or sightseeing, ItalianPod101.com has all the essential travel phrases just for you! Today we cover a high frequency Italian phrase sure to be of use on your trip, travels or vacation to Italy. During your trip to Italy, you'll meet lots of interesting people and make many friends. So today, we're going to help you introduce yourself in Italian! What's the typical phrase you say when introducing yourself in Italian? Tune in to find out! To learn more about Italian culture and phrases, be sure to check out ItalianPod101.com before setting out on your trip to Italy!
Premium Members

Review
|
Play
|
Popup
Premium Learning Center
Premium Lesson Checklist
Basic Members

Audio
|
Play
|
Popup
Lesson Notes
Basic Lesson Checklist
Your boss wants you to sit in on a meeting with the people from your office in Italy. This could mean a big promotion for you, and possibly even a transfer to live in Italy for a while. Your wife is already packing her bags and planning the shopping trips to Milan. Before this goes any further though, you need to learn how to say some basic Italian phrases quickly. Your wife suggests, "how much does this cost," and "does this come in black," in Italian. However, as important as those phrases might be in Italian, you remind her you have to get the promotion first! So, you opt for learning some more useful greetings in Italian such as, "my name is…," and "pleased to meet you." Maybe you can get her to learn how to introduce herself in Italian with you if you tell her she might run into Prada or Fendi!
Learning Italian with ItalianPod101.com is the most fun and effective way to learn Italian! This Italian lesson will teach you how to introduce yourself in Italian…whether it's to Italian friends in an informal manner or to Italian business associates and strangers in formal speech. You will also learn about Italian nicknames, and where they come from! Visit us at ItalianPod101 for more great Italian lessons and learning materials! Leave us a comment while you're there!
Premium Members

Review
|
Play
|
Popup
Dialog
|
Play
|
Popup
Premium Learning Center
Dialog - Formal
|
Play
|
Popup
Premium Lesson Checklist
Basic Members

Lesson Notes
Basic Lesson Checklist