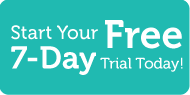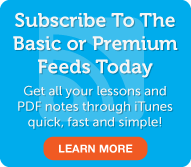 Italian Word of the Day
5 Most Recent Forum Posts
Social Networking
We are getting closer every MINUTE! This is such a huge milestone for Innovative Language Learning and we want to make sure you get a part of what you helped make happen!! But you have to hurry! Time is running out - even as we speak, people are downloading their favorite Italian videos, podcasts, and lessons, and getting us closer and closer to 101 MILLION downloads! When we reach 101 million downloads across all of our fantastic language-learning sites, we choose 101 winners for our Premium Lifetime Accounts Giveaway! We are giving away 101 Premium Lifetime Accounts - that means premium access to ItalianPod101.com for LIFE! How do you enter?
Signing up is simple! In fact, you may already be entered to win without even knowing it! If you already have free lifetime access with ItalianPod101.com, then you're automatically entered to win. If you don't already have free lifetime access, sign up NOW to be eligible to win a PREMIUM Lifetime Subscription. You can also subscribe to ItalianPod101.com on YouTube, Facebook, and Twitter to triple your chances of winning! Even if you're not interested in winning a lifetime account, you will find awesome Italian language-learning tips through these sites.
And in case you aren't one of the lucky 101 winners of our Premium Lifetime Accounts Giveaway, we have a special offer once we reach 101 million downloads. You can still cash in by doubling any Premium Subscription order for only $1.01!! But this amazing offer is only open to the first 101 subscribers, so you have to act fast. Once we hit 101 million downloads, we'll e-mail the coupon code - so keep an eye on your inbox! Remember, this contest ends when we hit 101 million downloads, which is very soon! So enter our Premium Lifetime Accounts Giveaway today! Go to ItalianPod101.com/101million right now to enter.
We are embarking on an exciting time at ItalianPod101.com and we want to share it with you! This is our biggest milestone yet! And none of this would be possible without our loyal listeners at ItalianPod101.com! We are mere weeks away from reaching 101 MILLION podcast downloads across all of our Innovative Language Learning sites!! So to celebrate, we are raffling off 101 Premium Level Lifetime Subscriptions to you, our amazingly faithful fans! That's an entire LIFETIME of Italian language-learning, yours for FREE!! And making sure you have a chance at your free premium lifetime of learning Italian has never been easier than this!
All you have to do to be eligible to win is sign up for free lifetime access at ItalianPod101.com! By doing so, you are automatically entered to win a lifetime premium level subscription! And if you already have lifetime access, you don't have to do a thing - you are already entered! Couldn't be easier, right? And you can increase your chances of winning by joining us on Facebook, Twitter, and YouTube. Remember, the contest ends once we hit 101 million downloads, so make sure to sign up for your free lifetime access soon…podcasts are being downloaded as we speak!
And you can still cash in by DOUBLING your subscription order for just $1.01 on the day we hit 101 Million downloads - buy a Premium subscription and double it for just $1.01!! But this offer is only valid for the first 101 purchasers! We'll be updating our download status daily on Facebook and Twitter. For more contest details, check out ItalianPod101.com/101million! This is an exciting time for all of us at ItalianPod101.com! Come share in it with us!
Wouldn't it be great if you could find the most popular ItalianPod101.com audio lessons, blog posts, and promotions, along with all the latest ItalianPod101.com news all in one place? Oh wait, you can!! Yes, as we are sure you aware, we send out a monthly ItalianPod101.com Newsletter recapping everything you might have missed over the course of the month at ItalianPod101.com! And for those of you that are busy (and who isn't these days), it's an incredibly convenient way to digest all the monthly Italian content as well as stay up to date on what is happening with your favorite language-learning site! And February's ItalianPod101.com Newsletter comes with a little something extra…
ItalianPod101.com's February Newsletter will include all the normal Italian content, PLUS a Bonus Italian Audio Lesson that you can only download through a special link you will find in the monthly newsletter. What's the Bonus Audio Lesson about? It's a surprise from us here at ItalianPod101.com! So if you want your Bonus Italian Audio Lesson, you had better keep an eye on your inbox for February's Monthly ItalianPod101.com e-Newsletter…it goes out the last week of every month! You will only find your special link for the Bonus lesson in the Newsletter along with ItalianPod101.com's top audio lessons, blog posts, and special news for the month!
Valentine's Day is just around the corner! If you're like most people, this is just about the time you begin to panic, in search of that one truly romantic, unique gift to express just how much you love your significant other. Chocolates? Flowers? A really sappy card? An eight-carat diamond anniversary ring? All those things are nice, but if you're looking for something really special, something that says you spent some time actually thinking about your special someone, ItalianPod101.com has something BREATHTAKING for you!! ItalianPod101.com has put together an extraordinary Valentine's Day YouTube Video! Imagine eating dinner on Valentine's Day with the one you love, you reach across the table, take his or her hand in yours, and you whisper 'I love you', first in French, then Korean, then Japanese, then Italian… You get the picture. Suddenly, your love is swooning at the romantic gesture. Does it get more romantic than that?? And with ItalianPod101.com's new Valentine's Day YouTube Video, it couldn't get any easier to impress the one you love either!
Impress that special someone in your life with a one-of-a-kind Valentine's Day gift this year! And ItalianPod101.com has tons of great videos on YouTube as an added resource for our listeners, so be sure to check them out while you are there! You can leave us a comment on YouTube or ItalianPod101.com to let us know what you think of our Valentine's Day YouTube Video lesson…or, how it worked out for you! Happy Valentine's Day from ItalianPod101.com!
When you listen to the podcasts from ItalianPod101.com, do you picture in your mind what the voice-actors look like? Do you ever wonder who creates the incredible Italian lessons you have come to know and trust? Well, wonder no more! We have an amazingly talented team at ItalianPod101.com, and we are very excited to introduce them to you!
Meet the Team at ItalianPod101.com! A lot of work goes into bringing you our top-of-the line Italian lessons, and we have a long list of brilliant people that work to give you the best in learning Italian - audio editors, voice actors, hosts, content creators, proofreaders…and the list goes on! You can find out more about the wonderful people that bring you your favorite Italian lessons by stopping by our Member Introduction page at the bottom of ItalianPod101.com. And don't worry if you can't find it…you can also use the link below to get there faster! So stop by, read up, and find out more about the people behind the scenes at ItalianPod101.com!