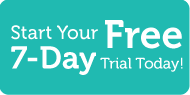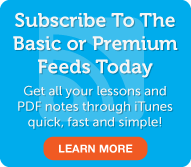 Italian Word of the Day
5 Most Recent Forum Posts
Social Networking
Learn Italian with ItalianPod101.com! You're attending your first Italian opera, and you have discovered that Italian operas are good for just one thing: putting you to sleep. During the intermission, while your Italian friends discuss the intricacies of the actors' costumes and staging, you nod along and agree in Italian with what they're saying. But, truthfully, you can't wait for this first Italian opera to be your last Italian opera!
In this lesson, you'll learn how to use the condizionale passato. This conversation takes place among friends in a theater hall during a break. Because the speakers are co-workers and friends, they will be speaking informal Italian. We'll also tell you about more Gioacchino Rossini, a famous Italian composer, including facts not widely known about his life in Italy. Visit us at ItalianPod101.com, where you will find many more fantastic Italian lessons and learning resources! Leave us a message while you are there!
Premium Members

Review
|
Play
|
Popup
Dialog
|
Play
|
Popup
Premium Learning Center
Premium Lesson Checklist
Basic Members

Audio
|
Play
|
Popup
Lesson Notes
Basic Lesson Checklist
This entry was posted on Monday, August 6th, 2012 at 6:30 pm and is filed under Intermediate . You can follow any responses to this entry through the RSS 2.0 feed. You can leave a response, or trackback from your own site.
One Response to "Intermediate #6 - How did you Like that Italian Opera?"