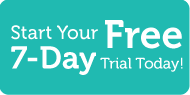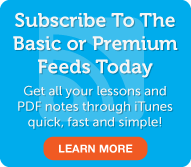 Italian Word of the Day
5 Most Recent Forum Posts
Social Networking
Learn Italian with ItalianPod101.com! You're about to start your tour of Verona, Italy. As you walk out of the door of your hotel room, your friend who is traveling with you yells in Italian, "Hey, wait a minute. I need to find something." You go back into your hotel room and witness your friend searching high and low through a suitcase. You ask your friend in Italian, "What are you looking for?" Your friend responds in Italian, "I need a marker." You look around and see a pen on the desk, so you tell your friend in Italian, "I found a pen. Here it is. Let's go!" Your friend replies in Italian, "No, I need a marker. I want to write on a house when we get to town." You process that for a moment, and then you ask your friend in Italian, "You want to do WHAT? Creating graffiti is surely against the law in Italy!"
Learning Italian with ItalianPod101.com is the most fun and effective way to learn Italian! This Italian Audio Blog lesson will tell you in Italian about the very romantic story of Shakespeare's characters Romeo and Juliet. We'll tell you about the Italian city where this story was set as well as some historic actions the city has taken to memorialize the story of these two Italian lovers. (We'll also tell you why you should be sure to bring your own marker to this Italian tourist destination!) Visit us at ItalianPod101.com where you will find Italian Lesson notes as well as many more fantastic Italian lessons and learning resources! Leave us a message while you are there!
Premium Members

Review
|
Play
|
Popup
Dialog
|
Play
|
Popup
Premium Learning Center
Premium Lesson Checklist
Basic Members

Audio
|
Play
|
Popup
Lesson Notes
Basic Lesson Checklist
This entry was posted on Tuesday, March 22nd, 2011 at 6:30 pm and is filed under Advanced Audio Blog 3 . You can follow any responses to this entry through the RSS 2.0 feed. You can leave a response, or trackback from your own site.
One Response to "Advanced Audio Blog S3 #12 - The Most Romantic Italian Story Ever Told"