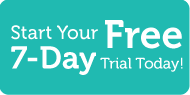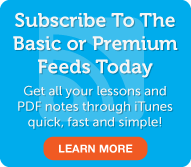 Italian Word of the Day
5 Most Recent Forum Posts
Social Networking
Learn Italian with ItalianPod101.com! Fortunately, your wait for a seat at the Italian restaurant was quite short. You waited at the bar for under ten minutes, and now it's time to place your order for your delicious Italian dinner. You peruse the Italian menu, but you're not sure what some of these Italian dishes are. You're not too picky, but you're allergic to seafood, so you're a bit afraid of being too adventurous. You don't want to seem like too much of a tourist, but you do want to ask what is in some of these Italian dishes so you can be confident you won't end up having hives or an even worse allergic reaction by the end of your meal. You continue to study the menu until your waiter comes over and asks you in Italian what you'd like for dinner. You put him off by ordering an appetizer, but you're eventually going to have to ask about the main courses. Maybe you can sneak in a quick ItalianPod101.com Video lesson while you're at the table and learn how!
Learning Italian with ItalianPod101.com is the most fun and effective way to learn Italian! This Basic Italian video lesson will teach you how to place your meal order in Italian. We'll also show you how to ask politely about unfamiliar Italian dishes on a menu. Visit us at ItalianPod101.com where you will find many more fantastic Italian lessons and learning resources! Leave us a message while you are there!
Premium Members

Premium Learning Center
Premium Lesson Checklist
Basic Members

Lesson Notes
Video Vocab
|
Watch
Basic Lesson Checklist
This entry was posted on Monday, March 21st, 2011 at 6:30 pm and is filed under Italiano in Tre Minuti . You can follow any responses to this entry through the RSS 2.0 feed. You can leave a response, or trackback from your own site.
9 Responses to "Italiano in tre minuti S4 #12 - At the Italian Table"