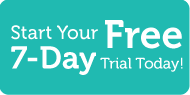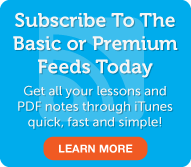 Italian Word of the Day
5 Most Recent Forum Posts
Social Networking
Learn Italian with ItalianPod101.com! You learned a lot the last time you agreed to watch your niece…and this time, the joke's on her. Yes, last time, she thought she was so smart because she knew the Italian names for so many insects in your garden. But she is only five years old, and you are pretty sure that you have her this time! You have a bug day planned - of gardening again. She loves it, and it is an excellent chance for you to show off your new Italian insect vocabulary that you have been practicing. As you follow her out into the flower garden, she looks back at you with those big patronizingly sweet eyes and says in Italian, "Look, what is this bug called?" Oh, she's fast: she thinks you don't know this answer. You kneel down next to her, sneer on your face, and reply sweetly in Italian, "Honey, that is a spider, and it looks like it's protecting itself from you." Astonished, she whips her head around to face you and replies with a simple, "Oh." You point to another bug nearby and explain in Italian, "And look here, the cicadas are climbing up the tree." She stares at you in disbelief and replies in Italian, "I don't want to look at bugs any more, let's go work in the garden!" Looks like you beat her at her own game AND get some help with that unruly garden too! Nice job!
Learning Italian with ItalianPod101.com is the most fun and effective way to learn Italian! This Italian Video Vocabulary lesson is part two of our Insect vocabulary, and it will teach you how to talk about insects in Italian. In this Italian vocabulary video, you will learn Italian by watching the video, seeing both English and Italian translations describing the video, and all while listening to the Italian translations being read aloud by our native Italian speakers. Visit us at ItalianPod101.com where you will find many more great Italian lessons and learning materials! Leave us a message while you are there!
Premium Members

Premium Learning Center
Premium Lesson Checklist
Basic Members

Lesson Notes
Video Vocab
|
Watch
Basic Lesson Checklist
This entry was posted on Friday, March 12th, 2010 at 6:30 pm and is filed under Video Vocab 2 . You can follow any responses to this entry through the RSS 2.0 feed. You can leave a response, or trackback from your own site.
One Response to "Video S2 #10 - Oh, What a Tangled Web We Weave, When We Teach Italian Insect Vocabulary!"