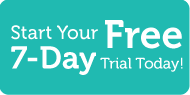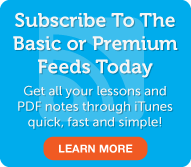 Italian Word of the Day
5 Most Recent Forum Posts
Social Networking
Learn Italian with ItalianPod101.com! Here at ItalianPod101.com, we've discovered the easiest way for you to learn Italian vocabulary words. Put us to the test with this video tutorial designed to teach you about something that you can't live without.
In this Italian video tutorial, you'll learn the words for several vehicles. They're presented so that you're sure to learn: hear a native speaker repeat the word several times The video also shows the Italian words for each vehicle, and there's a fun self-test at the end to see just how much you learned.
Premium Members

Premium Learning Center
Premium Lesson Checklist
Basic Members

Lesson Notes
Basic Lesson Checklist
Free Content

Video Vocab
|
Watch
This entry was posted on Friday, July 24th, 2009 at 6:30 pm and is filed under Video Vocab 1 . You can follow any responses to this entry through the RSS 2.0 feed. You can leave a response, or trackback from your own site.
No Responses to "Video #3 - Video Vocab Lesson #3: Getting Around in Vehicles"