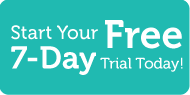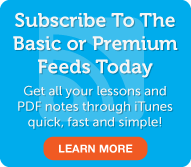 Italian Word of the Day
5 Most Recent Forum Posts
Social Networking
Ah, Venice. That ancient city. All roads lead to Venice. (No, that's Rome, silly.) Oops. Sorry. I meant to say Venice, the birthplace of the renaissance, Michaelangelo's David, the uffizi… (You're thinking of Florence.) Yes, I knew that. Ahem. Venice, the holiest place in the Catholic faith, the… (Um, that's the Vatican City.) Venice, the fashion capital of Italy. (You mean Milan). Um… Venice, birthplace of the Mob? (Sicily.) Venice, the big apple? (New York isn't even in Italy!) Ok, I give up Ursula, you tell us about Venice! (With pleasure!) In this Advanced Audio Blog, Ursula will be teaching us about Venice. She will tell us about some events and festivals that Venice holds, and some of the history behind them. For more on the Italian language and culture, grammar exercises and the English translation, stop by ItalianPod101.com!
Premium Members

Premium Learning Center
Review Track
|
Play
|
Popup
Monologue
|
Play
|
Popup
Premium Lesson Checklist
Basic Members

Audio
|
Play
|
Popup
Lesson Notes
Basic Lesson Checklist
This entry was posted on Thursday, March 6th, 2008 at 2:41 pm and is filed under Advanced Audio Blog 1 . You can follow any responses to this entry through the RSS 2.0 feed. You can leave a response, or trackback from your own site.
9 Responses to "Advanced Audio Blog #4 - Venezia #1 - Venice enchants"